Referendum Question of the Week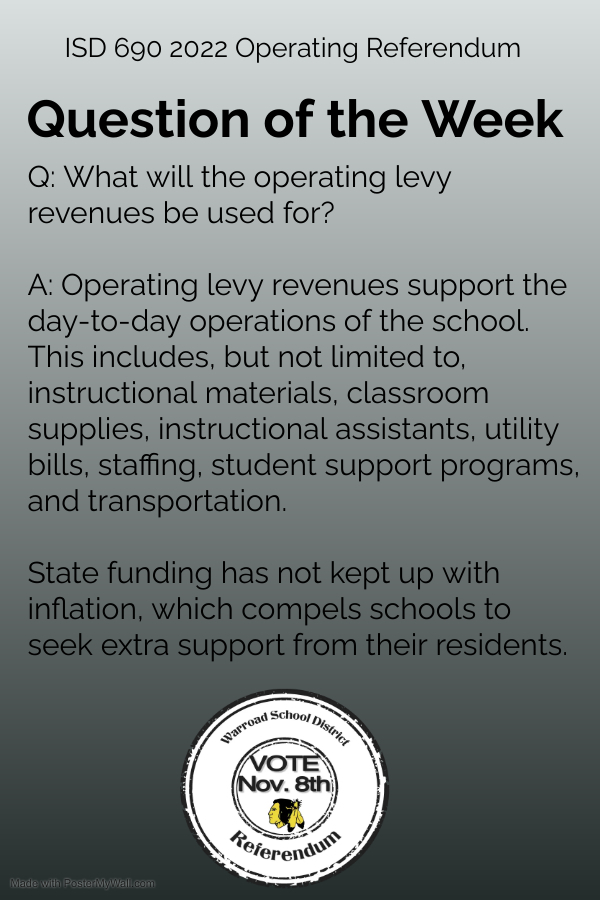 The volleyball team received the 5th seed for the Section 8AA tournament. They will play at Park Rapids on Wednesday, 6pm. Go Warriors!
Warroad High School Parent Teacher Conferences 6-12th grades Wed. Oct. 26th 3:30-7:30 pm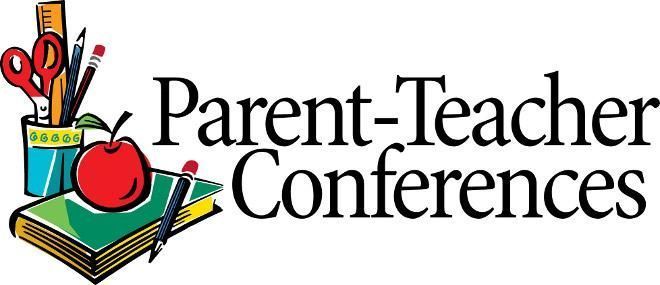 The football team learned their playoff fate today. They received the 6th seed. They will play at Crookston on Tuesday at 6pm. Go Warriors!
Haunted House Saturday, Oct 29th 6-10 pm 4-H Building in Roseau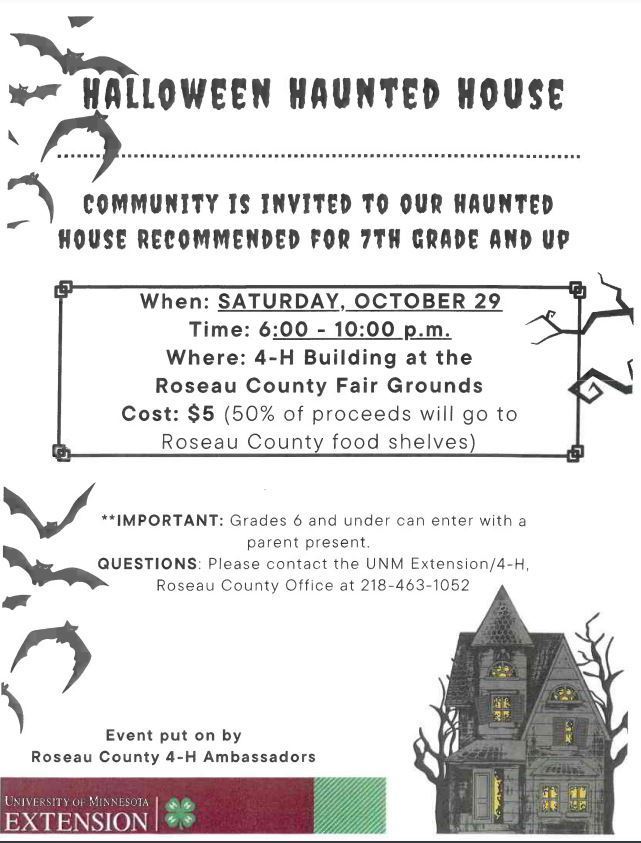 Student Council Presents: Door to Door Trick or Treating at WHS Monday, Oct. 31st 5-7 pm

Referendum Question of the Week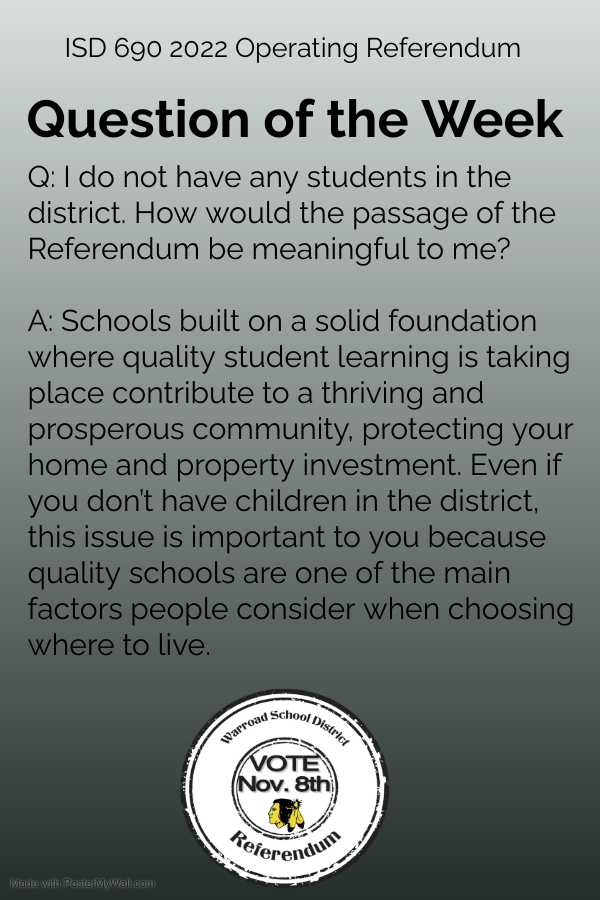 Coffee Hour with Dr. Yates!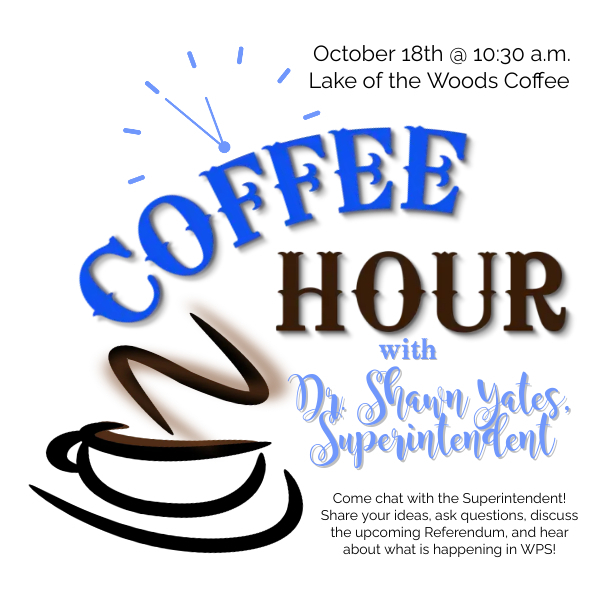 Diving is underway at the Warroad Pool for the Section 8A True Team meet! The swimming portion will start at 1pm today. Go North!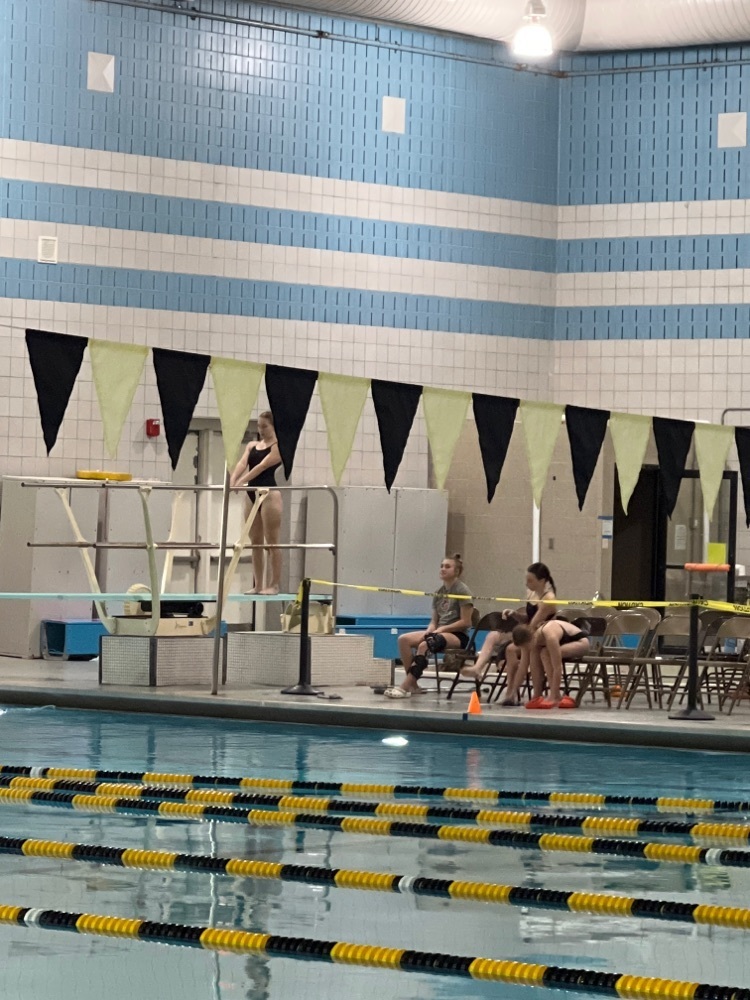 As the temperature begins to drop PLEASE make sure your child has appropiate clothing as we go outside for recess everyday that is -15 or warmer.

Reminder that the indoor pool will be closed on Friday, October 14th and Saturday, October 15th due to the True Team Swim Meet. Sorry for any inconvenience this may cause.

One Act auditions will be held next Monday, October 17th and Tuesday, October 18th in the high school theater for students in grades 7-12. If you're unable to make it to either time, please contact Shelley Grove at
shelley_grove@warroad.k12.mn.us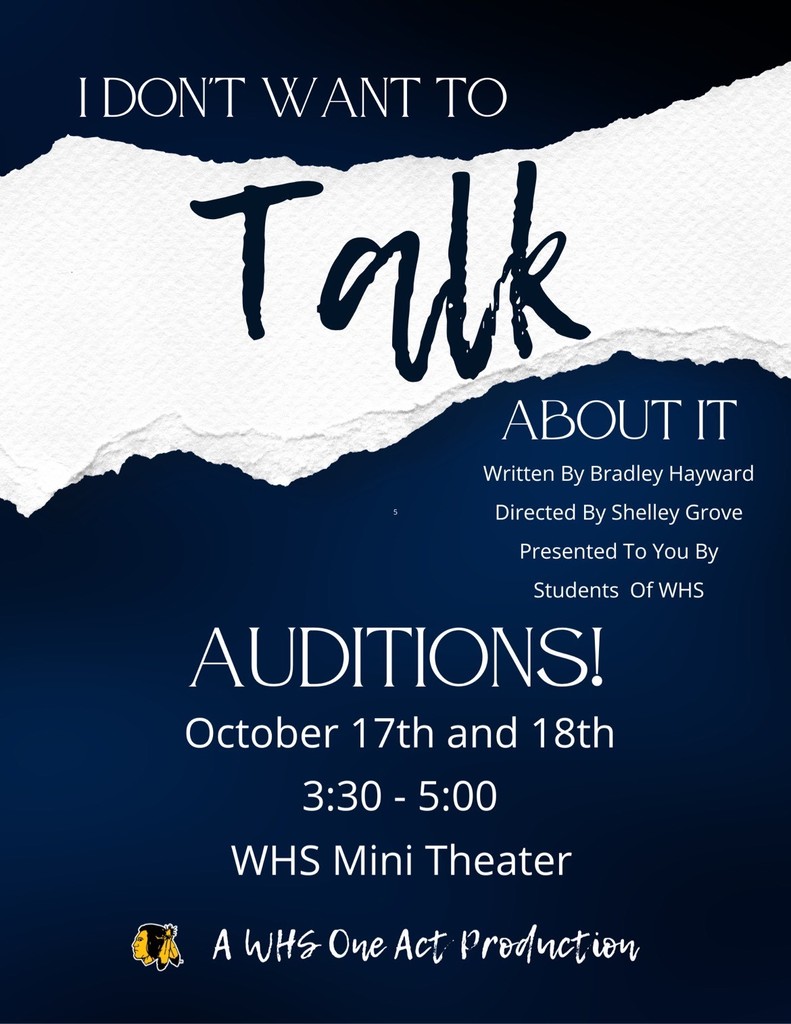 Winter sports registration is now open!
Senior night at the Warroad Pool! We honor our senior athletes from Warroad and Roseau! Go North!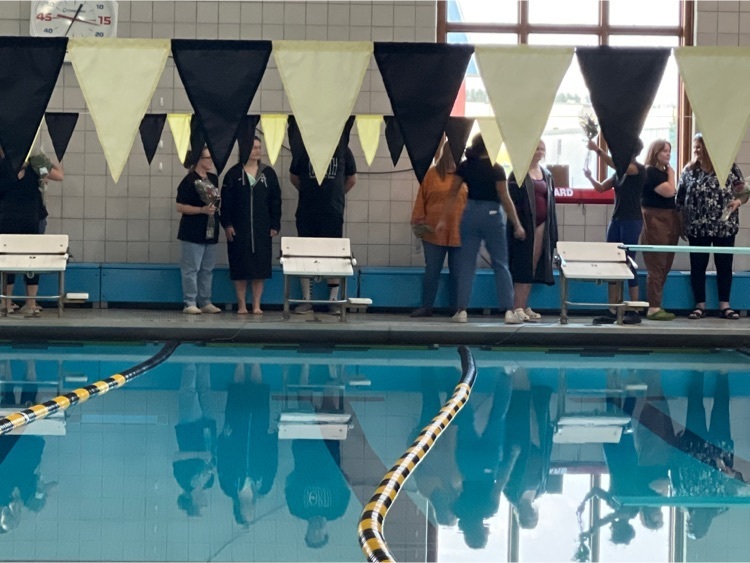 We are underway with our senior night swim and dive meet vs I Falls! Go Warriors!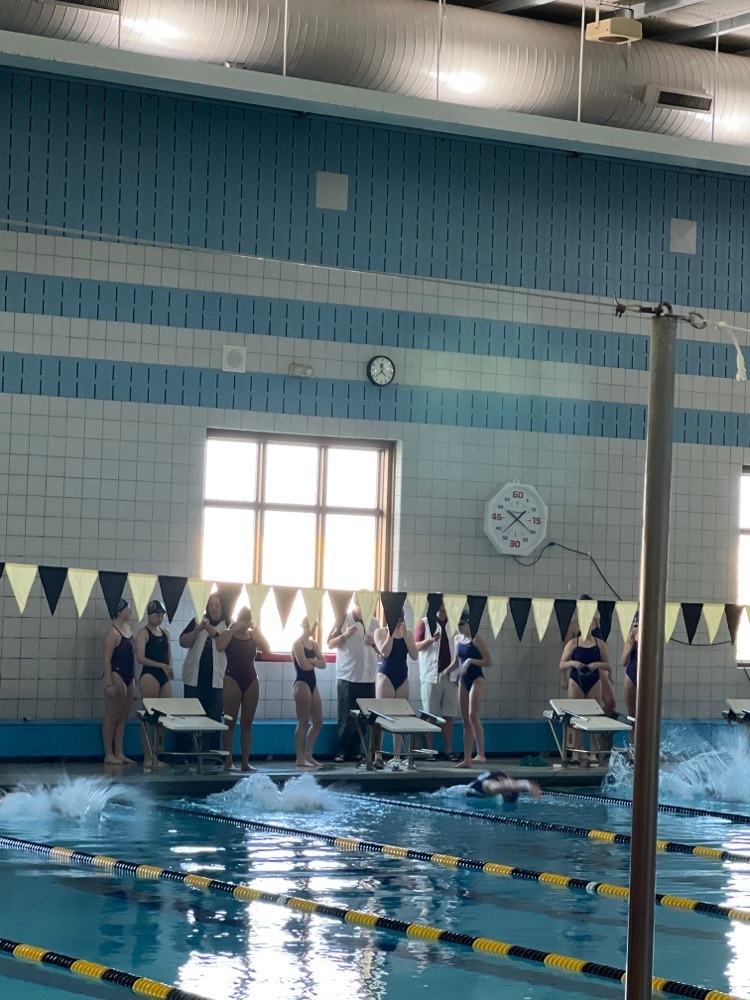 Referendum Question of the Week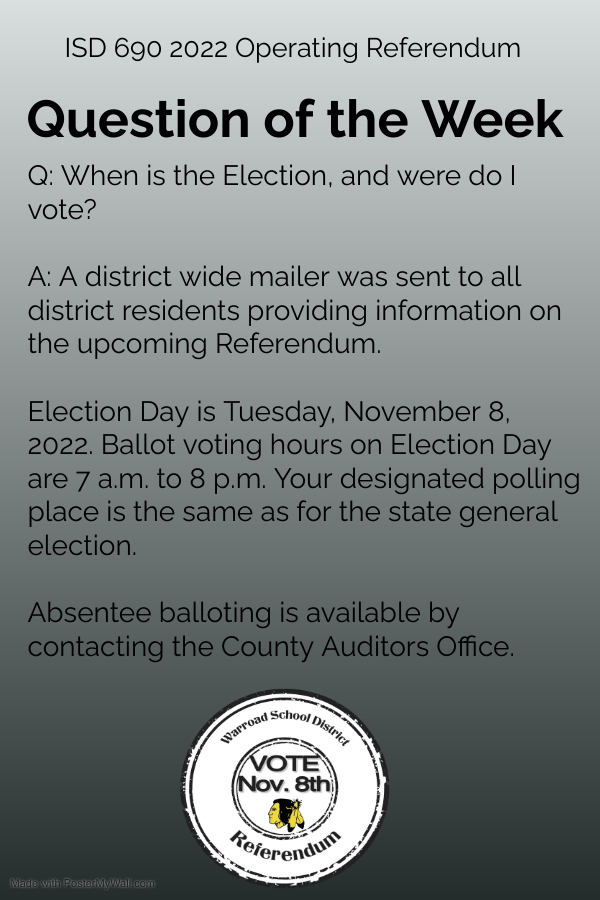 Book Fair October 24-28
Williams Youth Rec Association is looking for Student Volunteers this Fri, 10/14 and Sat 10/15 starting at 5 pm to help with the Haunted Trail. See poster for more information. Community Service hours available.

Save the date! Book Fair is coming soon!!