Thanks to Warroad & Angle Inlet Elementary 1st - 6th grade students for their art display at the Roseau County Fair. Students with artwork on display are reminded to pick up free ice cream cone coupons at the Fairgrounds' Secretary's Office. Enjoy your treat!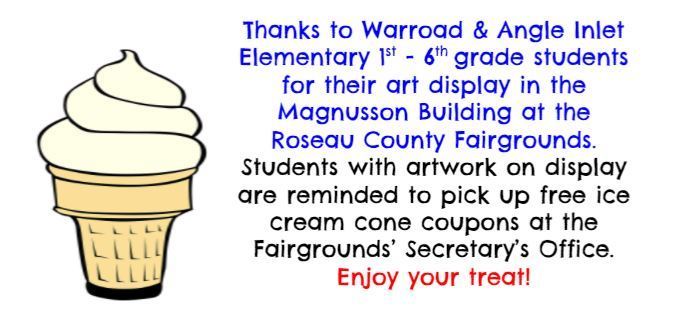 2021-2022 School Supply List
There will be a Fall Sports parent meeting!! This will be held in the Warroad High School Commons on August 4th, 630pm. Individual sports meeting to follow. Go Warriors!
Scrimmage day for our young softball players!!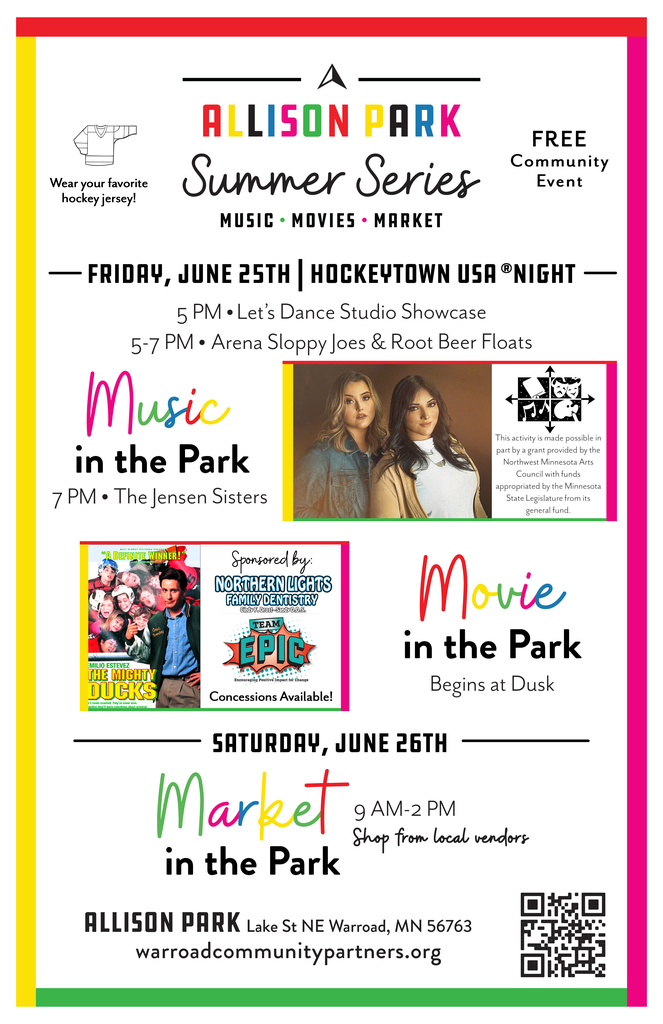 Jayson Shaugabay is tied for 24th after the first round at the State Meet in Jordan. He is only 3 strokes back from 6th place with Tuesday left to go. Good luck Jayson! Go Warriors!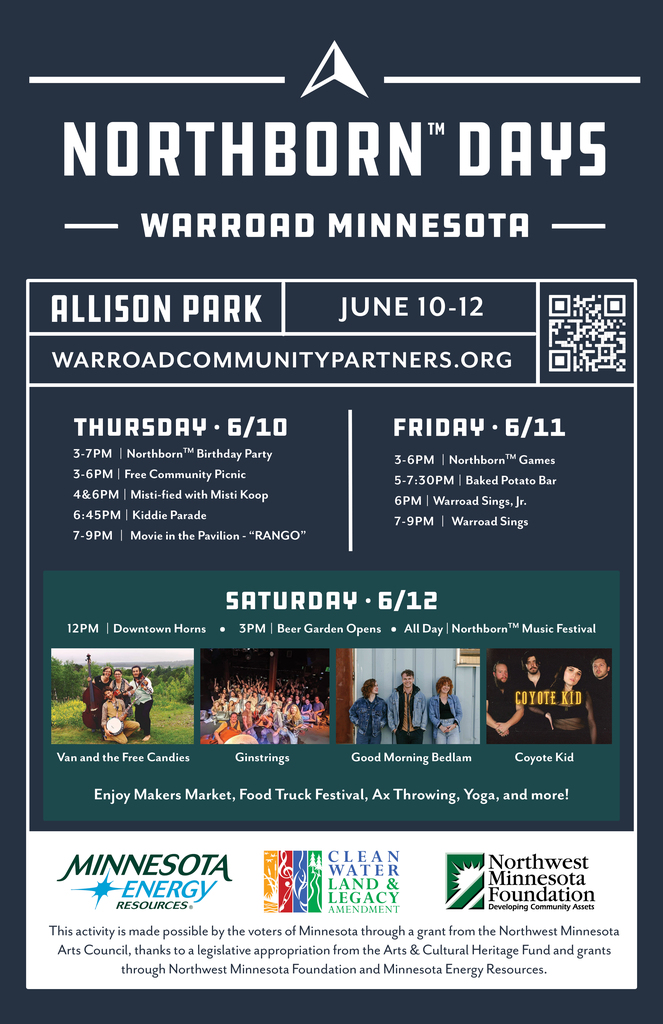 LifeCare Public Health will be offering a Covid Vaccine Clinic for those 12 years of age and older on Wednesday, June 9th from 2 to 6 pm at the LifeCare Public Health Office. This Pfizer, Drive-thru clinic will be held at LifeCare Public Health and is focusing on high school and college students, however anyone that is not vaccinated is welcome. If you would like an appointment, please go to the LifeCare Facebook page and complete the online registration or call 463-4751 please leave a message with the name of the person being vaccinated, their birth date, parent or guardian name, and return phone number and someone will call you back. Thank you.
Both baseball and softball lose today in the Section 8AA semifinals. Baseballs ended their season with a 18-5 record while softball was 13-7. Congrats on the season and thank you to the seniors for your hard work and dedication. #warriorpride
Warroad's boys golfer Jason Shaugabay will go to the State Tournament next week! He finished second overall in Section 8AA in Bemidji! Congrats Jason!
After 9 holes in the Section 8AA golf meet in Bemidji, the Warrior boys are in 3rd place! Go Warriors!
Good luck to our boys and girls Track team has they traveled to Park Rapids for the Section 8A meet! Go Warriors!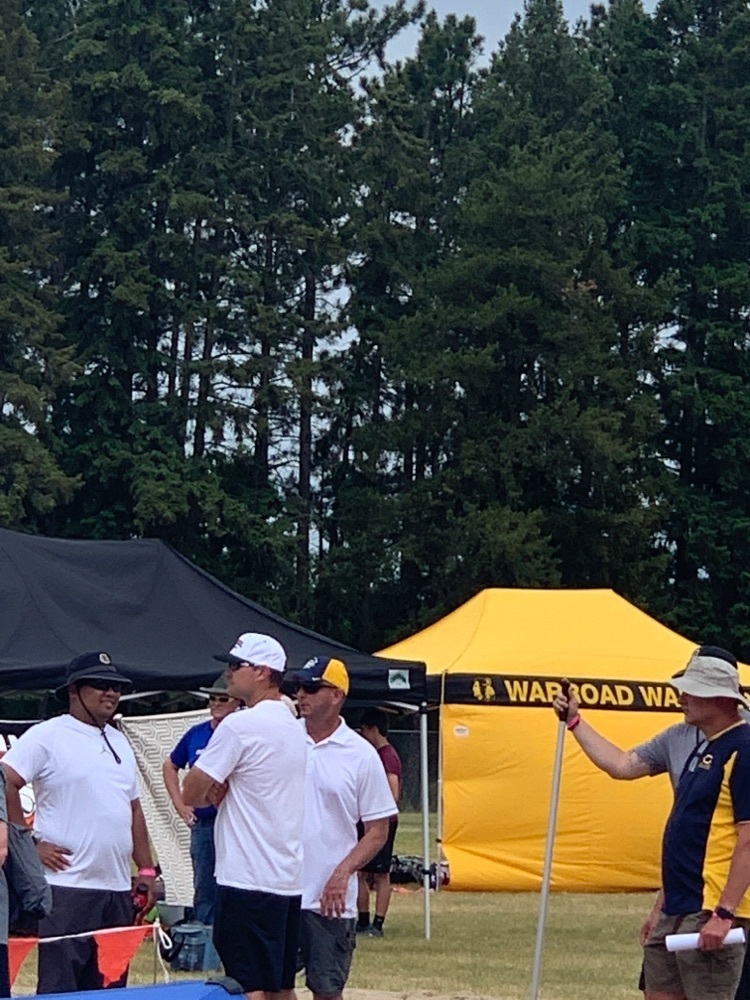 Warroad track also advanced many athletes to the Section 8A meet on Tuesday in Park Rapids! Great day in Warrior Nation! #playofftime
Both baseball and softball advance in Section 8AA today! Softball will travel to Frazee and baseball will travel to Wadena on Tuesday. Go Warrior!
Boys golf advances in Section 8A play yesterday! They will travel to Bemidji on Monday to try and advance to the State Tournament! Congrats to Talya Hendrickson! She will advance to the Section meet in Bemidji next Monday. Go Warriors! #playofftime
Softball beat East Polk last night in the Section 8AA playoffs. They will play Hawley in Thief River Falls tomorrow at 4pm. Baseball beat Hawley as well and they advance in the Section 8AA playoffs. They will play TRF in Park Rapids at 230pm. Go Warriors! #playofftime
The outdoor pool will OPEN today at 12:00pm-6:00pm, Monday-Sunday. Admission is $3.00. Changing rooms are available. Pool passes are good for the indoor/outdoor pool. Punch passes are only good for the indoor pool.