Robotics Informational Parent Meeting Thurs. Dec 8th @7pm in the HS Theater

Coffee Hour with Dr. Yates!
Check out these fun events being hosted by WHS Student Council and Culinary Arts!!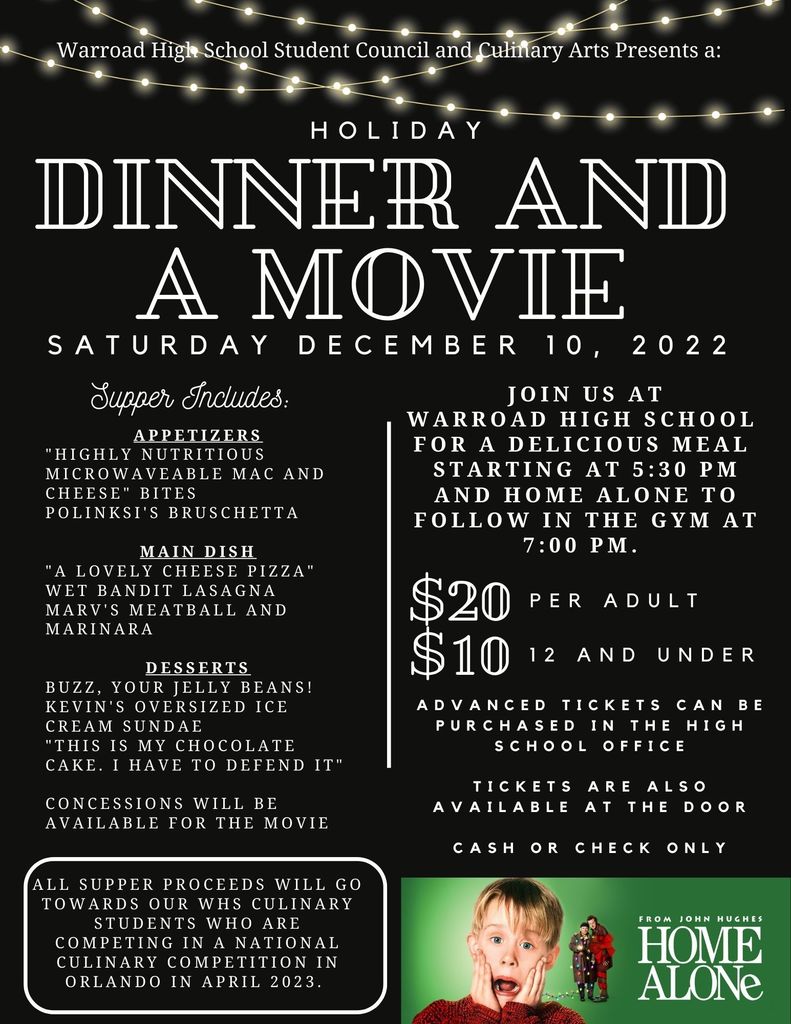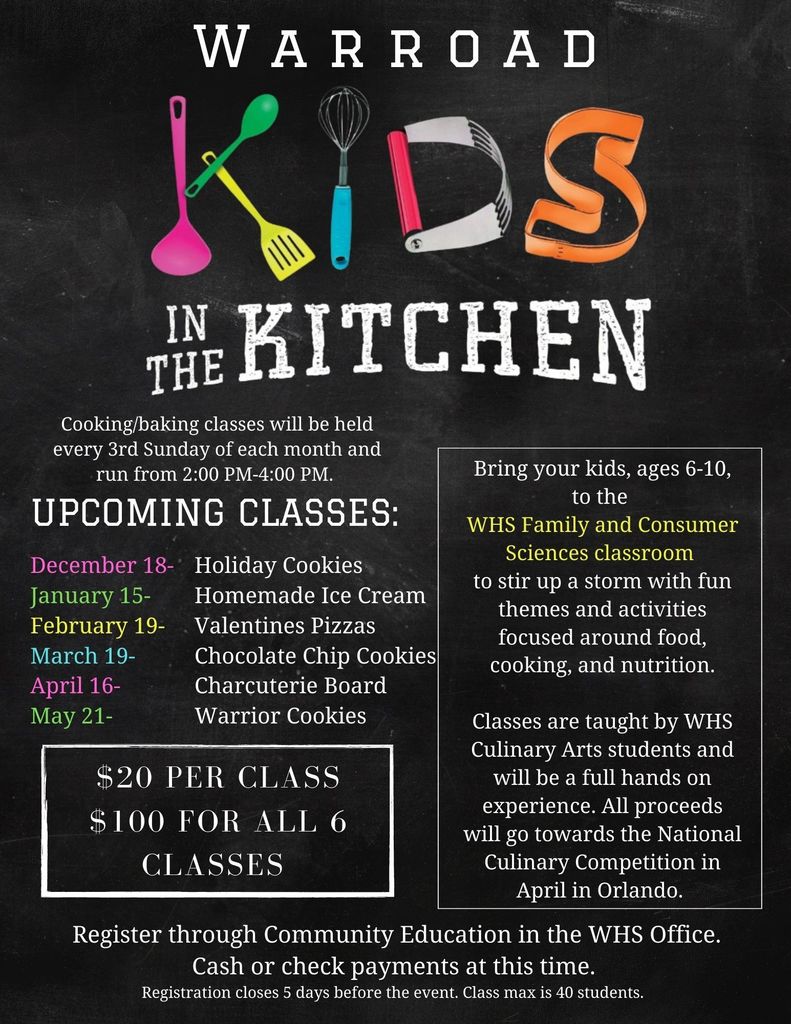 Coffee Hour with Dr. Yates!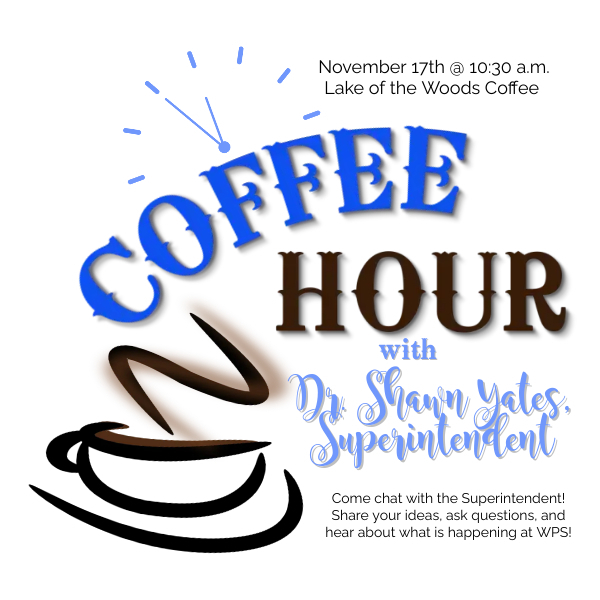 We Are Hiring!!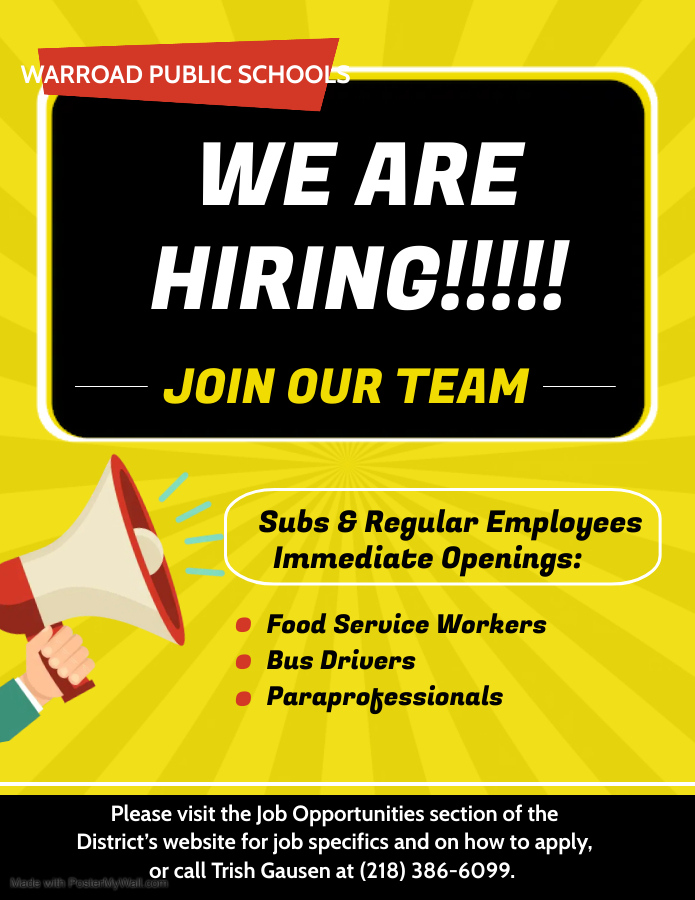 Coffee Hour with Dr. Yates!
FREE Tutoring Services Every Day 2:00 pm-11:00 pm All you need is a local Library Card HelpNow's features include: Homework Help Interact with live tutors in math, science, reading/writing, social studies, PSAT/SAT, ACT, AP and state standardized tests. Skills-Building Choose your topic to receive real-time help. Personalized eLearning Tools My File Sharing, My Session Replay, My Tutoring Archive, My Tests Archive, and more! 24-Hour Writing Lab Submit essays and other forms of writing for constructive feedback. Homework Send Question Submit homework questions for expert guidance. Adult Learning Center Access a library of rich adult learning content (GED) and live, professional assistance in resume/cover letter writing, U.S. citizenship prep, MS Office Essential Skills Series, and more! Foreign Language Lab /Spanish-Speaking Support
Congratulations to our Triple "A" award and EXCEL award nominees! Triple "A" Award Nominees Leah Loeffler & Landon Thompson EXCEL Award Nominees Mikayla Curtis & Benjamin Norris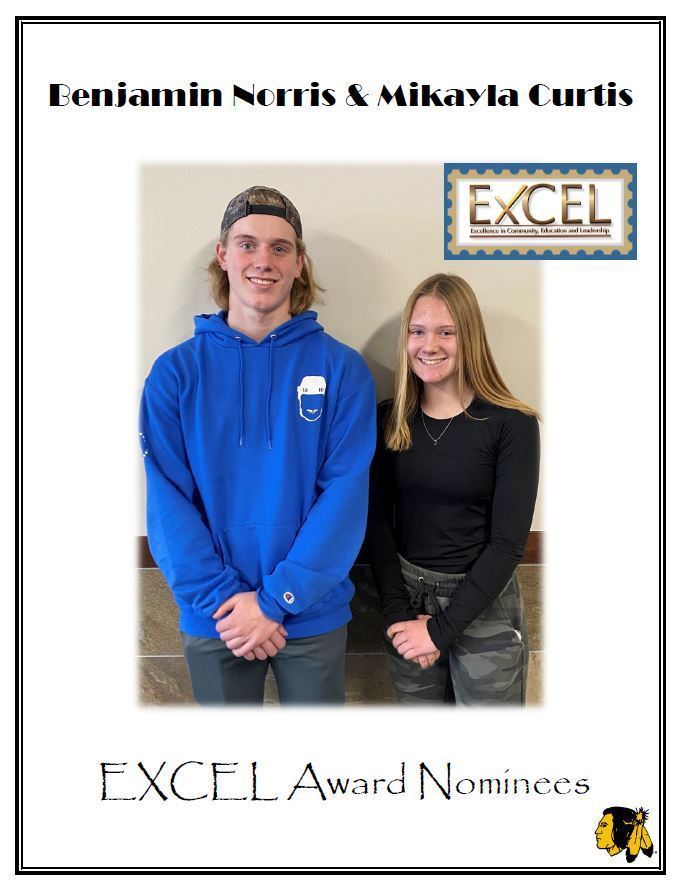 Due to the school closure, there will be no Wee Warriors Friday, November 11th.

Warroad Schools will operate under an E-Learning Day tomorrow Friday, November 11th due to inclement weather. Please review the e-Learning Day plan posted on our website. No Kid Kare or Community Education activities. Pool is closed and the Veterans Day program is canceled. Section swim meet will continue as scheduled. Girls hockey team will travel to Duluth.

Informational Letter Regarding e-Learning Days

School will be dismissed at noon tomorrow, November 10th, due to impending weather. Students will be provided lunch and dismissed to buses at 12:00 p.m.

A Message from Dr. Yates

Our Voice Was Heard!!
Students in Outdoor Science class took a trip to the school forest and learned about forestry from two Warroad DNR foresters.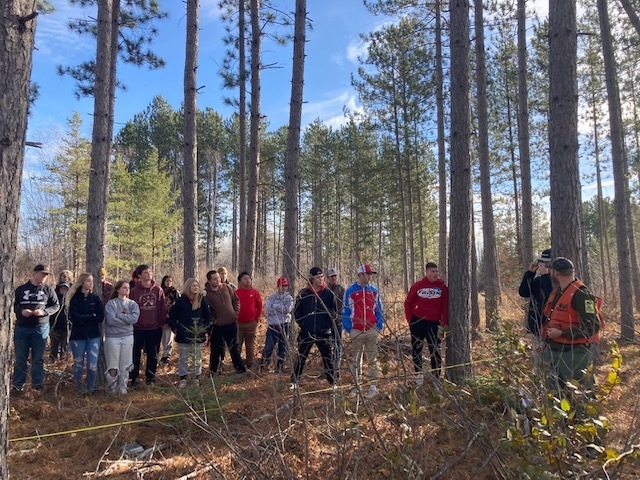 It's Election Day!!!!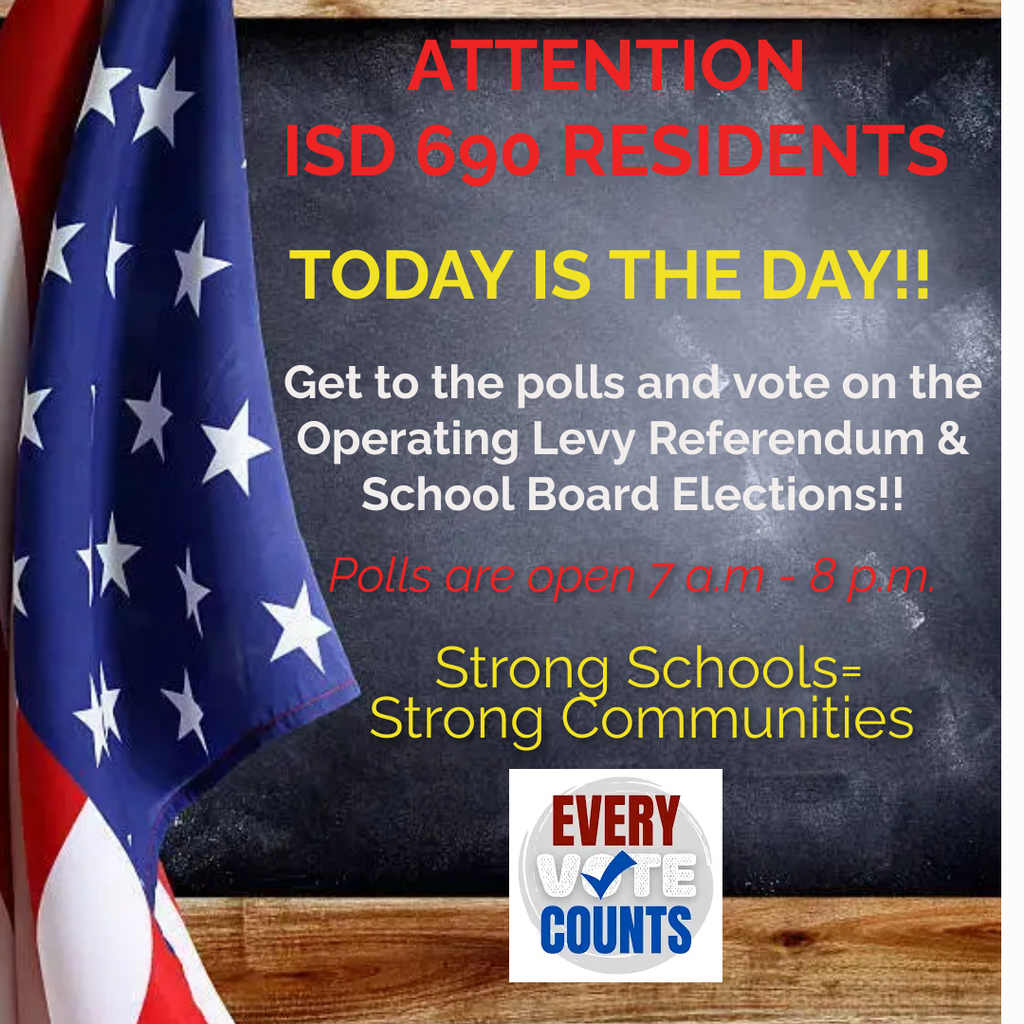 Referendum Question of the Week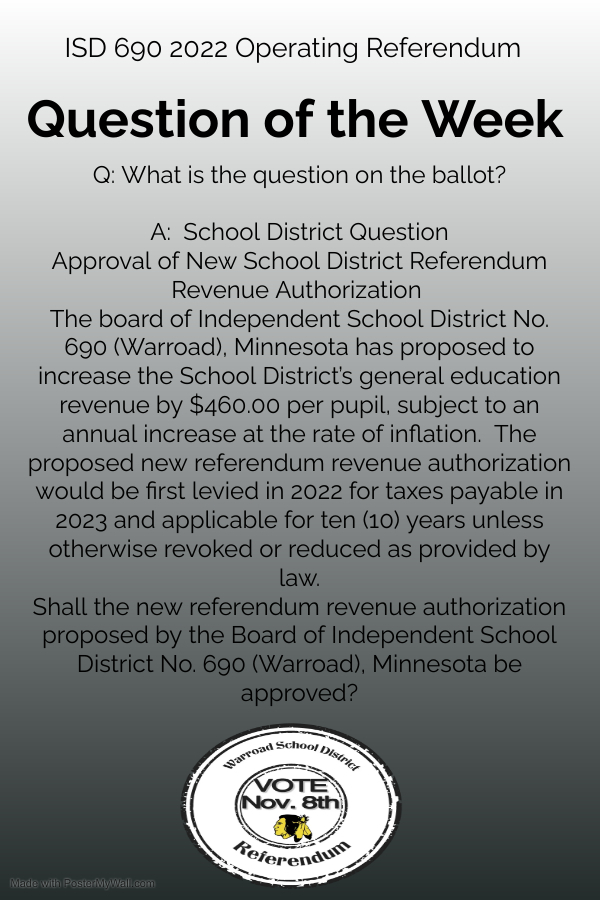 Reminder No School on Monday, Nov. 7th See on Tuesday, Nov. 8th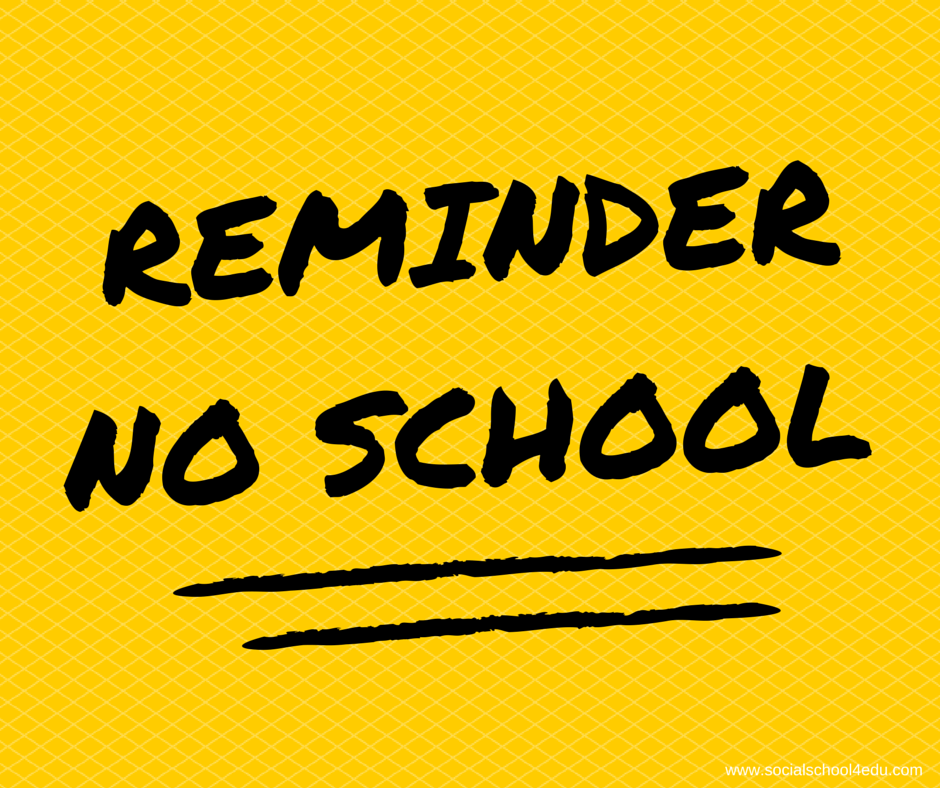 The Operating Levy Referendum question will be on the Tuesday, November 8 ballot. We invite you to review the information provided on the District's website to become an informed voter. If you have any questions or comments, please email
shawn_yates@warroad.k12.mn.us
or call 218-386-6099. See you at the polls!