Warroad Schools will operate under an E-Learning Day tomorrow Friday, November 11th due to inclement weather. Please review the e-Learning Day plan posted on our website. No Kid Kare or Community Education activities. Pool is closed and the Veterans Day program is canceled. Section swim meet will continue as scheduled. Girls hockey team will travel to Duluth.

Informational Letter Regarding e-Learning Days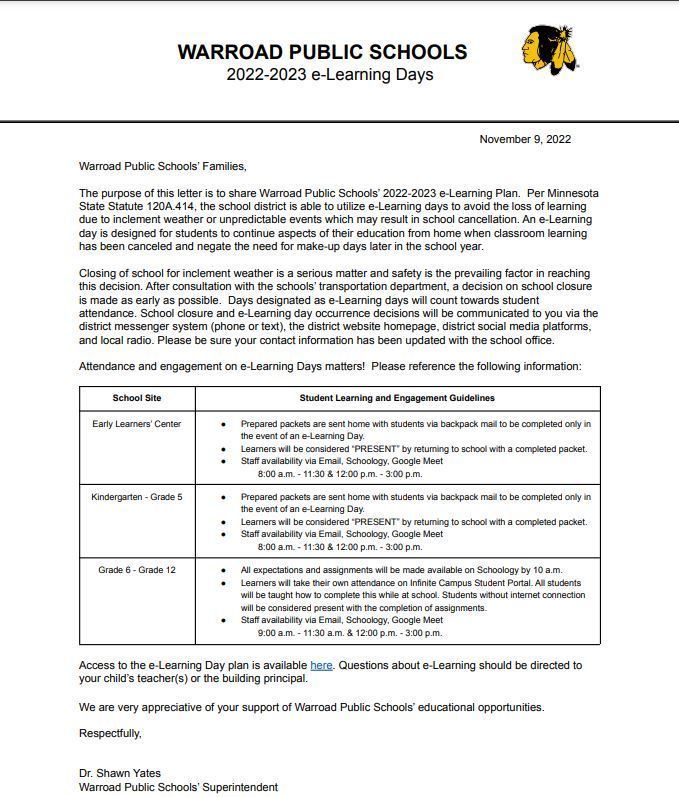 School will be dismissed at noon tomorrow, November 10th, due to impending weather. Students will be provided lunch and dismissed to buses at 12:00 p.m.

A Message from Dr. Yates

Our Voice Was Heard!!

It's Election Day!!!!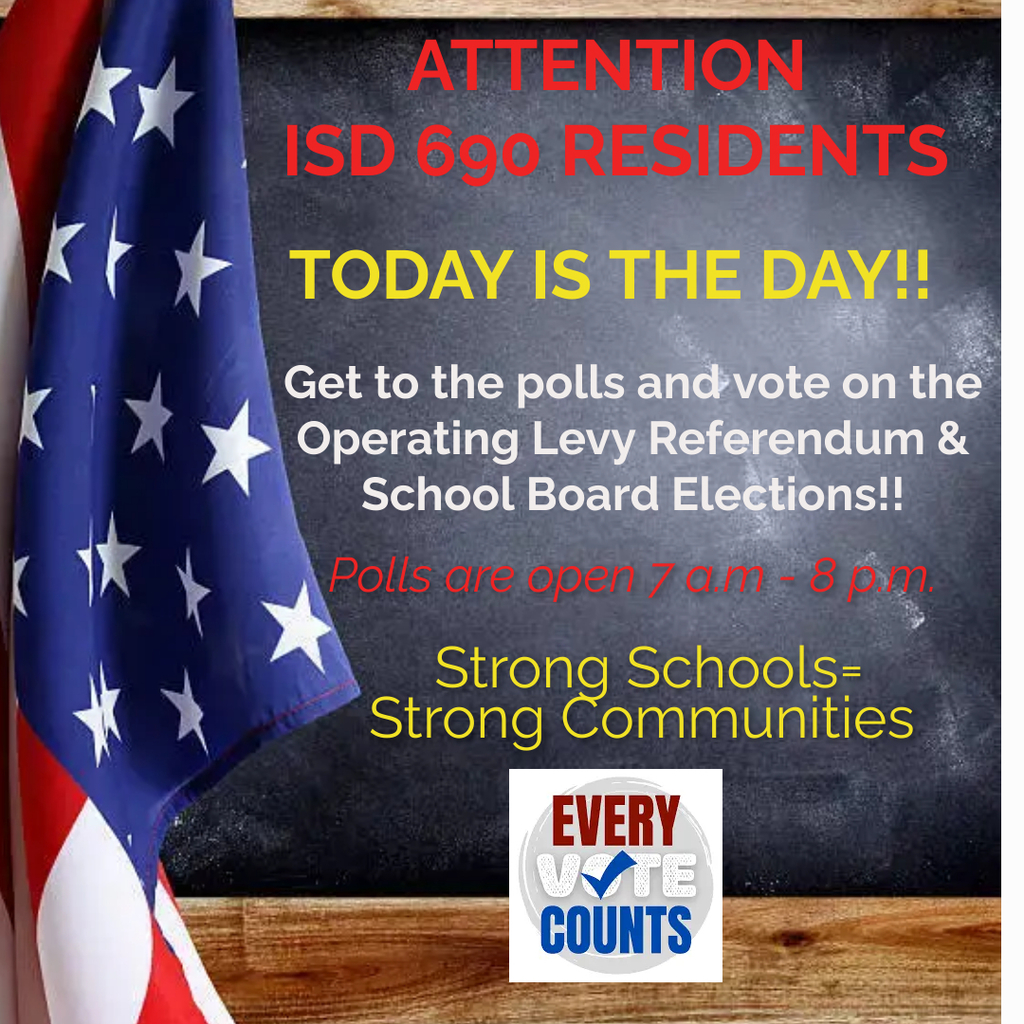 Referendum Question of the Week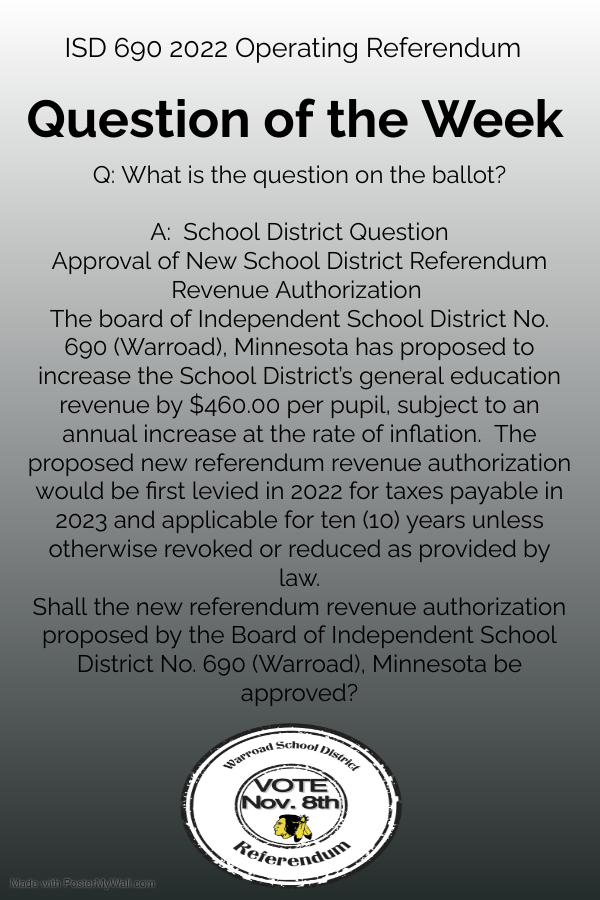 The Operating Levy Referendum question will be on the Tuesday, November 8 ballot. We invite you to review the information provided on the District's website to become an informed voter. If you have any questions or comments, please email
shawn_yates@warroad.k12.mn.us
or call 218-386-6099. See you at the polls!

Referendum Question of the Week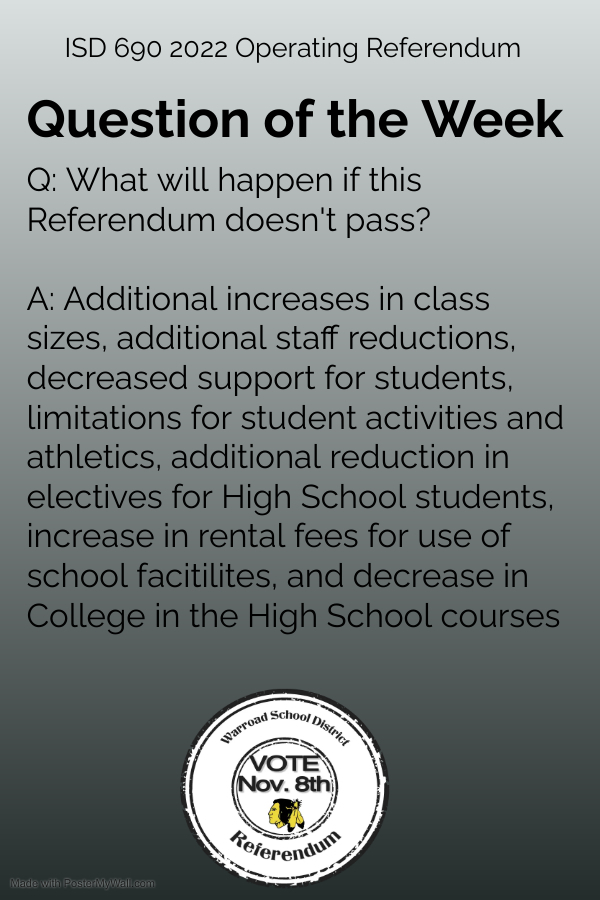 Dads, Grandpas, Uncles, or Big Brothers, come join us for a Big Buddy/Little Buddy Pizza and Build Party! Come eat, play, build and create with your littlest buddies! *All caregivers are welcome :) This event is $5 per family. Please register on Infinite Campus! (Log in to account -> select School Store -> click "Shop" then "Products" and it will show up!)

Families are invited to Warroad High School for indoor Trick-or-Treating from 5 p.m. - 7 p.m. today.

Coffee Hour with Dr. Yates!

Stop in and check out the books, posters, and other fun items at the Scholastic Book Fair in the Warroad Elementary Library today from 3 - 7 p.m.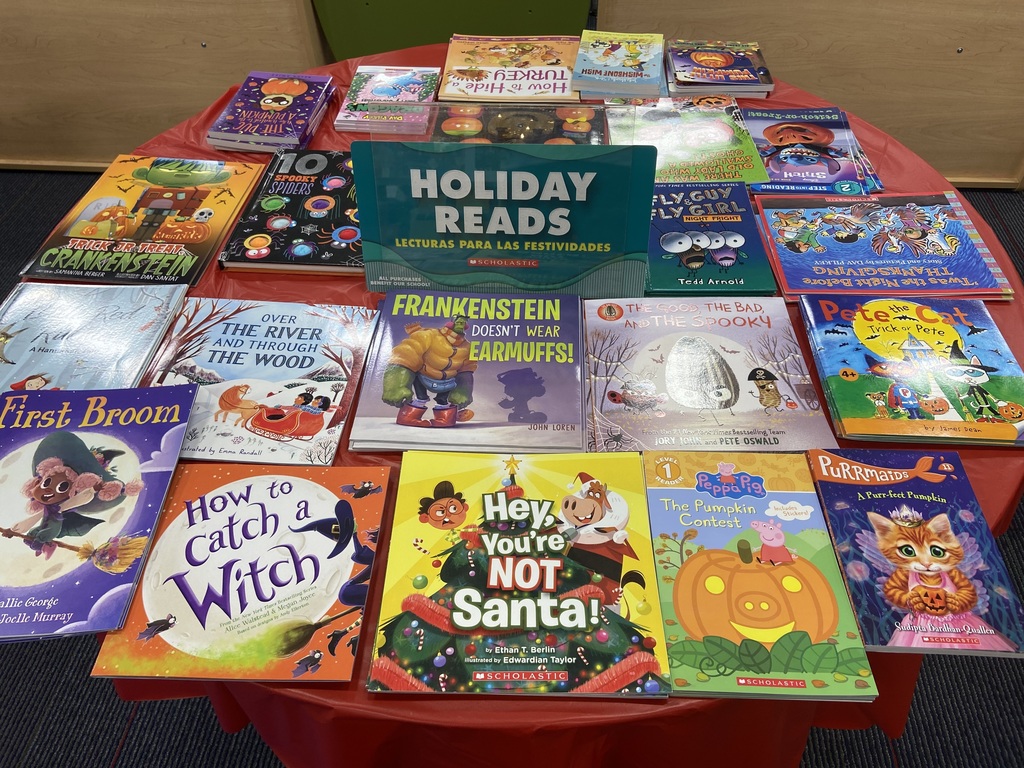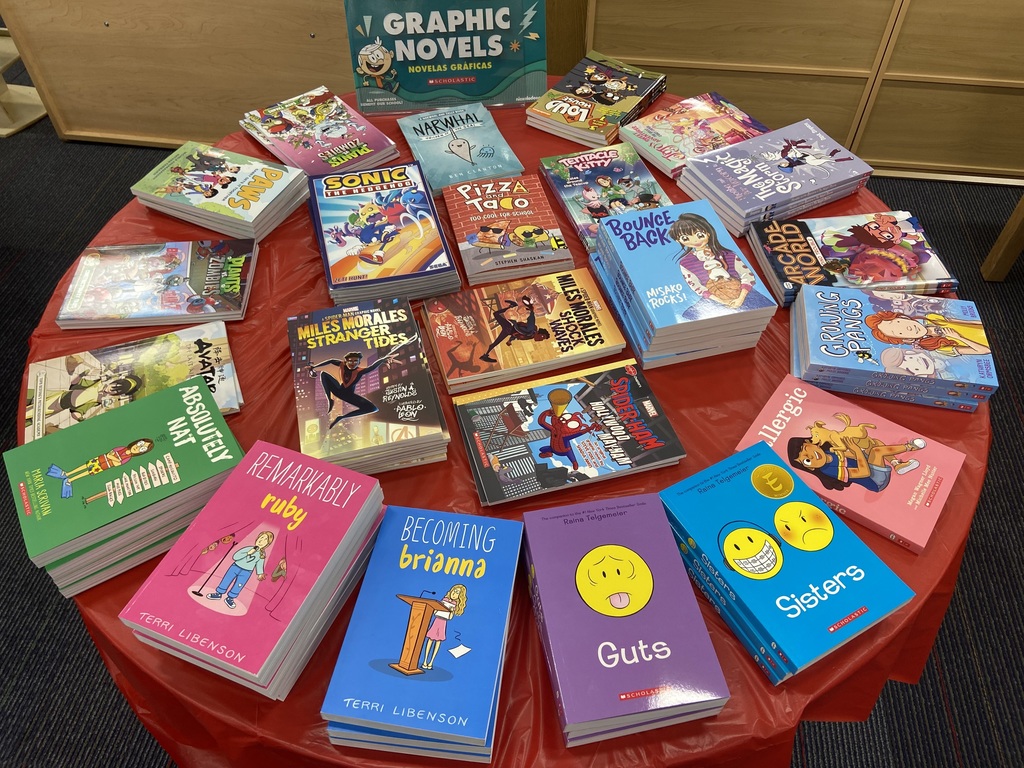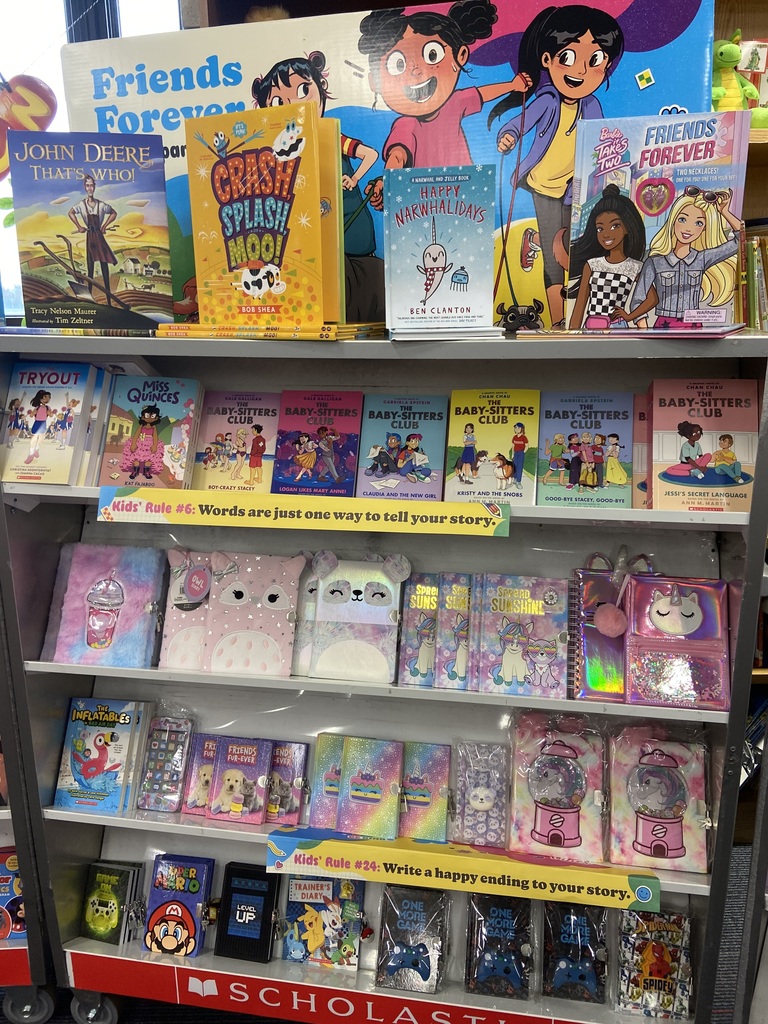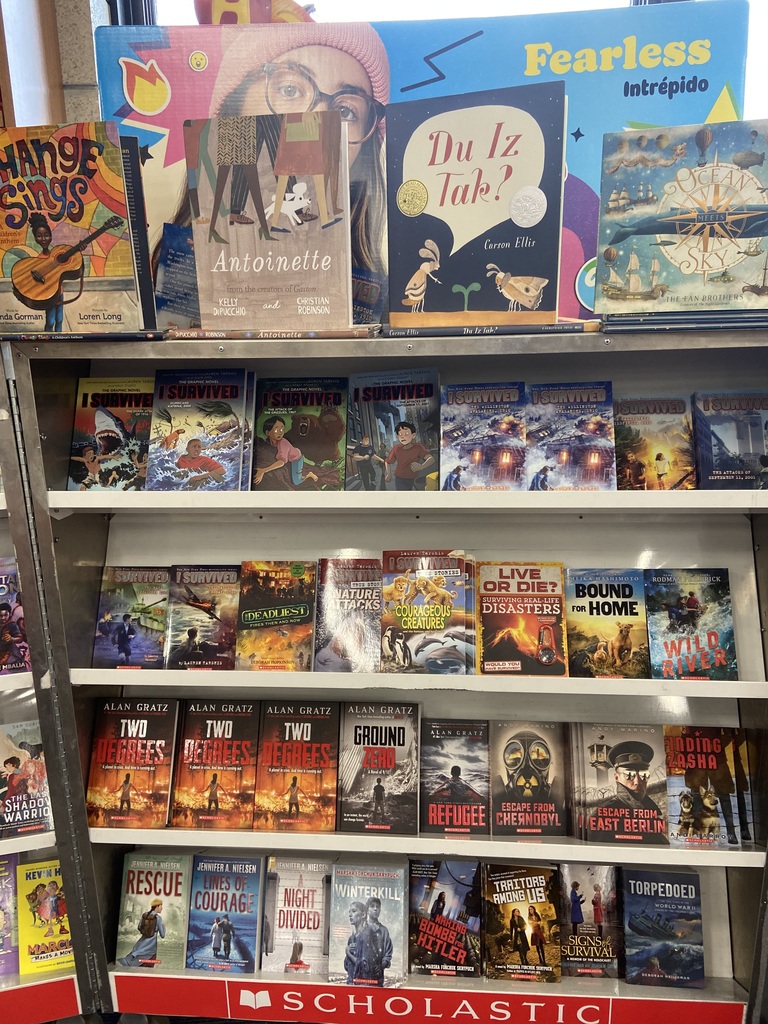 Referendum Question of the Week
Join us for a HALLOWEEN Open Gym night from 5:30-7 in the ELC gym! We would love to see some costumes! Trick or Treating is at the high school from 5-7, so feel free to swing down after (or before!)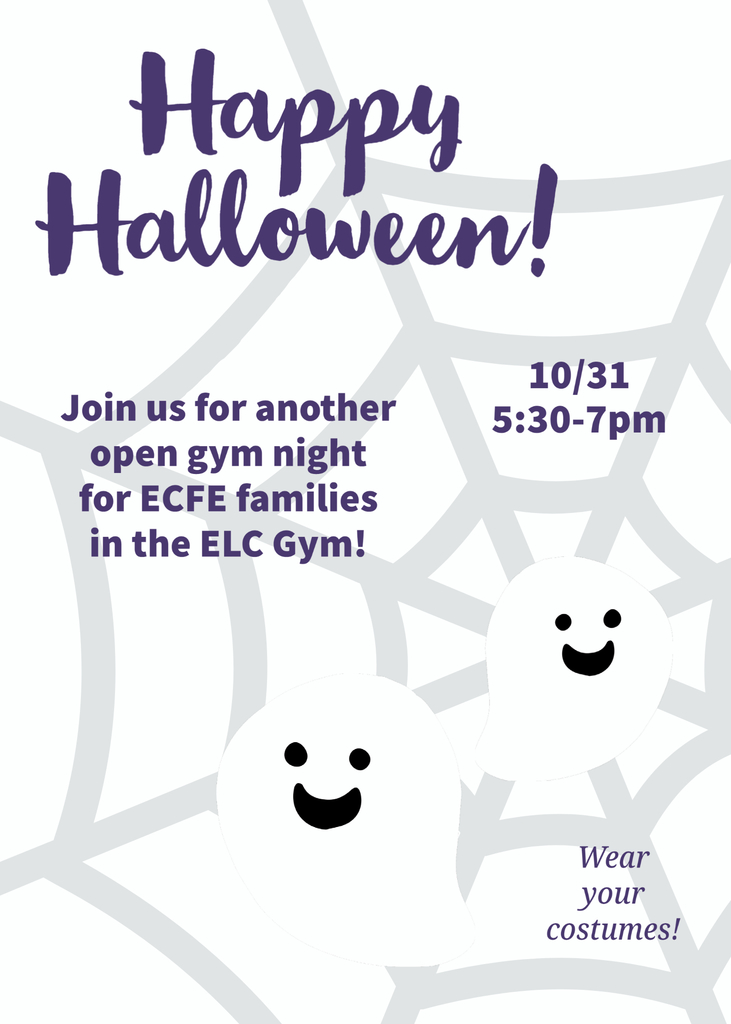 November ECFE Calendar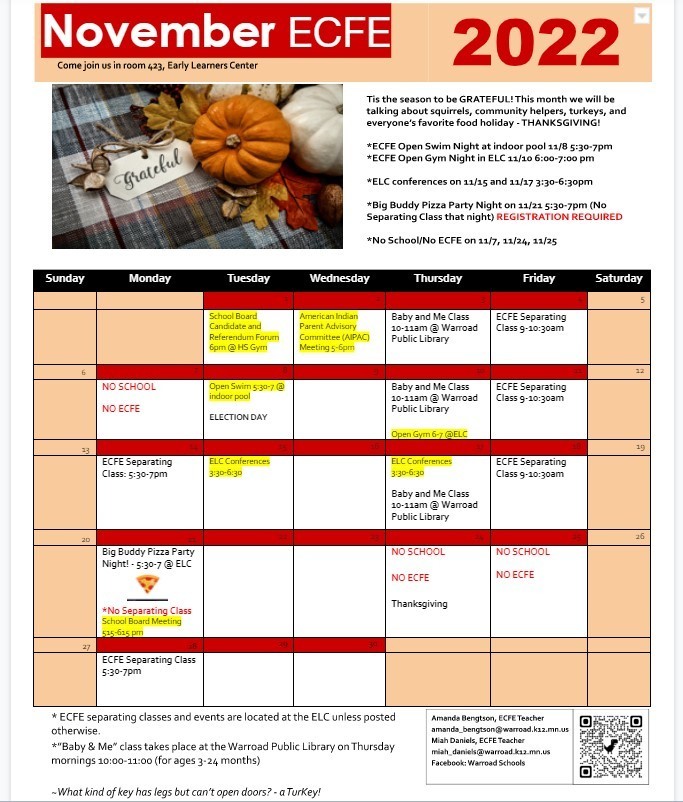 Referendum Question of the Week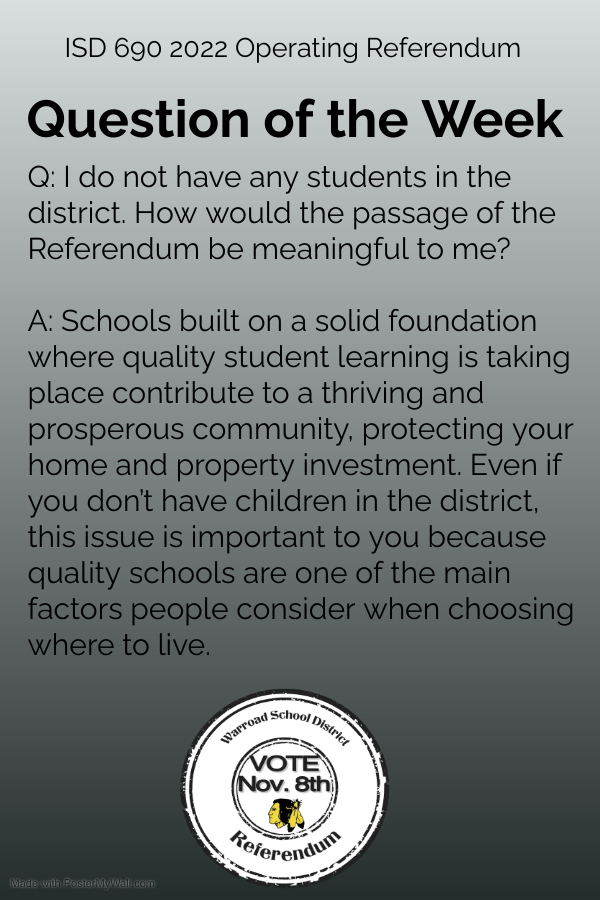 Coffee Hour with Dr. Yates!
Reminder: There is no "Bedtime Stories" class for ECFE next Tuesday 10/18! The last "Bedtime Stories" class will be on Tuesday October 25th at the Warroad Public Library from 6:15-7:15. Watch for a NEW morning class starting in November!

Referendum Question of the Week