Early Learners' Center Registration 2021-2022

Early Childhood Family Education is hosting Gym Night and the Scholastic Book Fair on Monday, April 19th. Families with children birth through kindergarten enrollment are invited to participate in ECFE.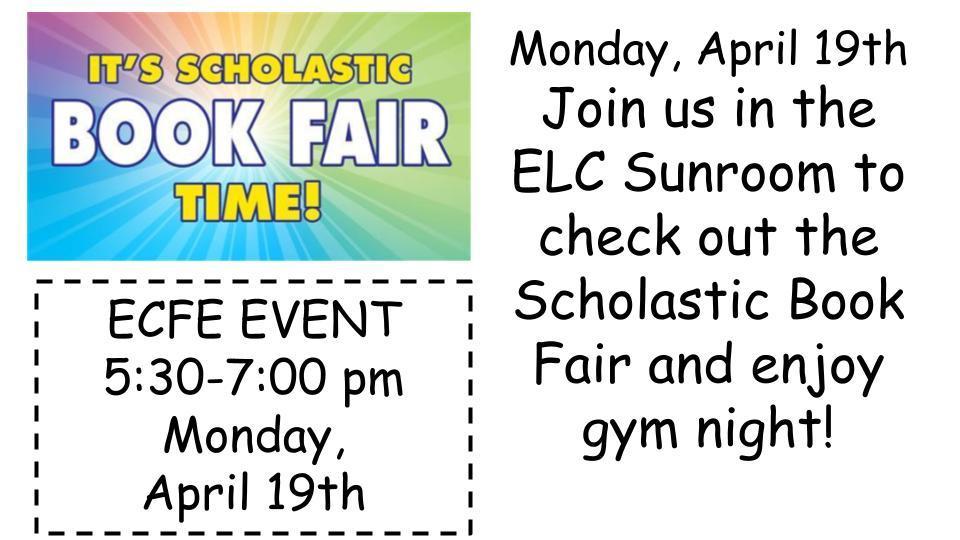 Families with children ages birth - kindergarten are invited to attend ECFE in April!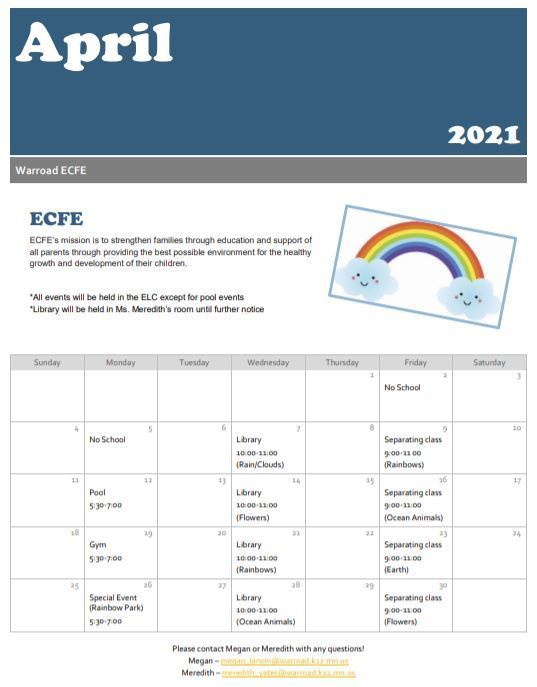 The Warroad Senior Living Center hosted the ECFE Easter Egg Hunt! Thank you for making this family event extra special!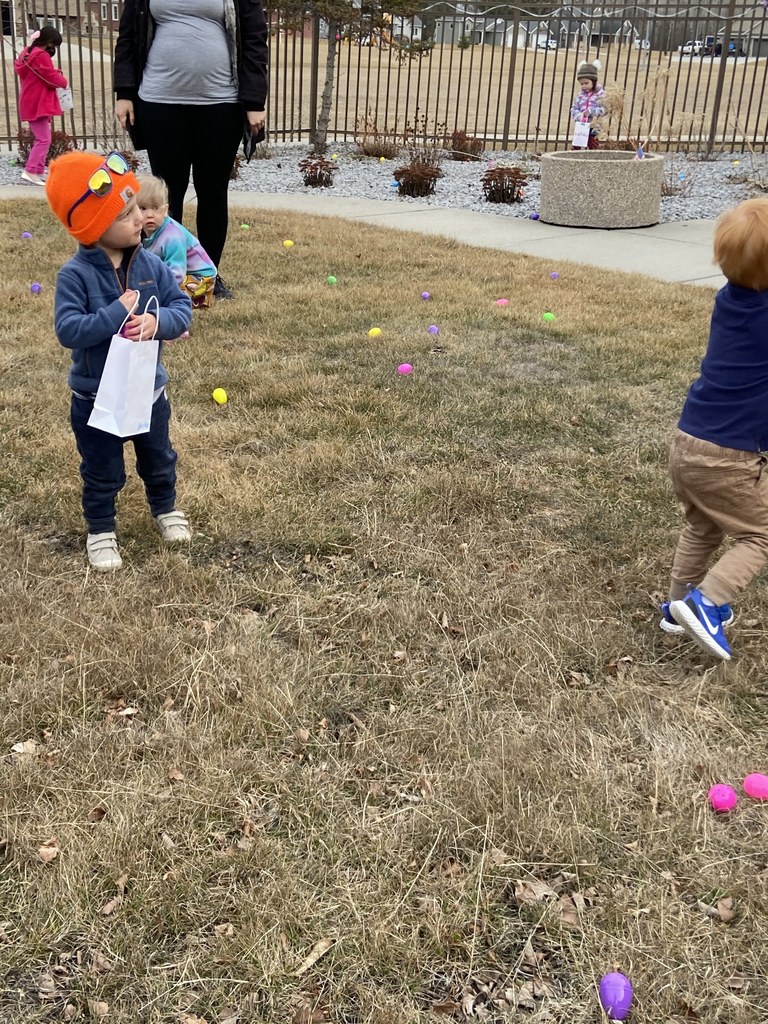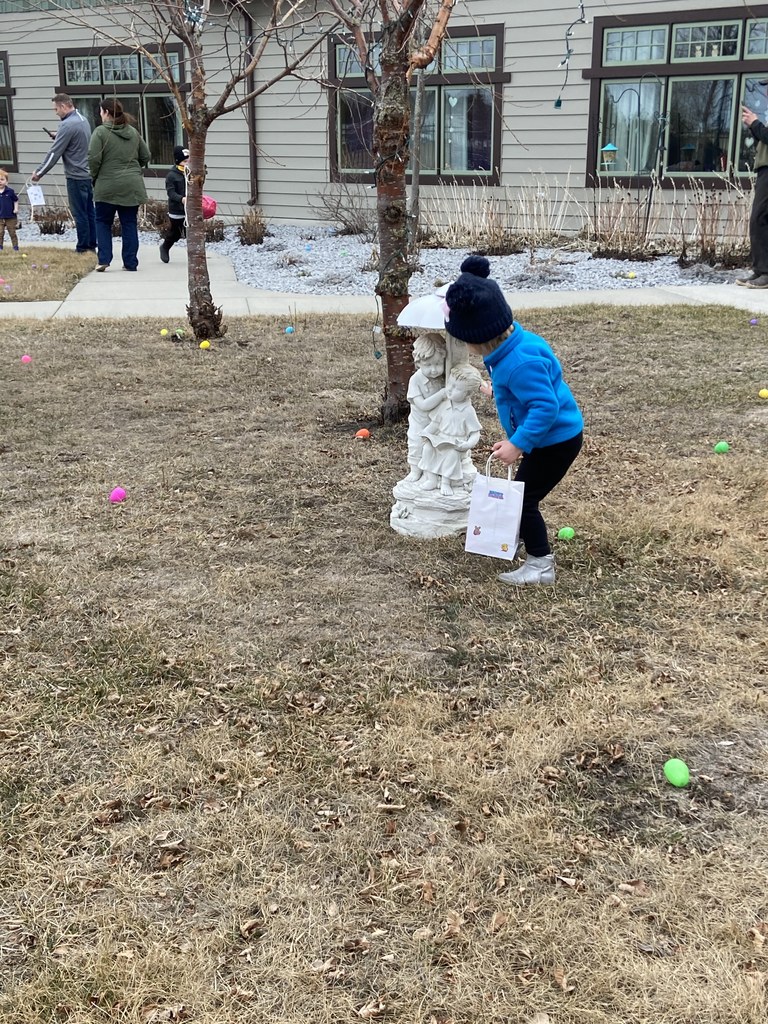 ECFE will host an Easter Egg Hunt at the Senior Living Center on Monday, March 29th, beginning at 6pm! Families with children ages birth - 5 years are encouraged to attend!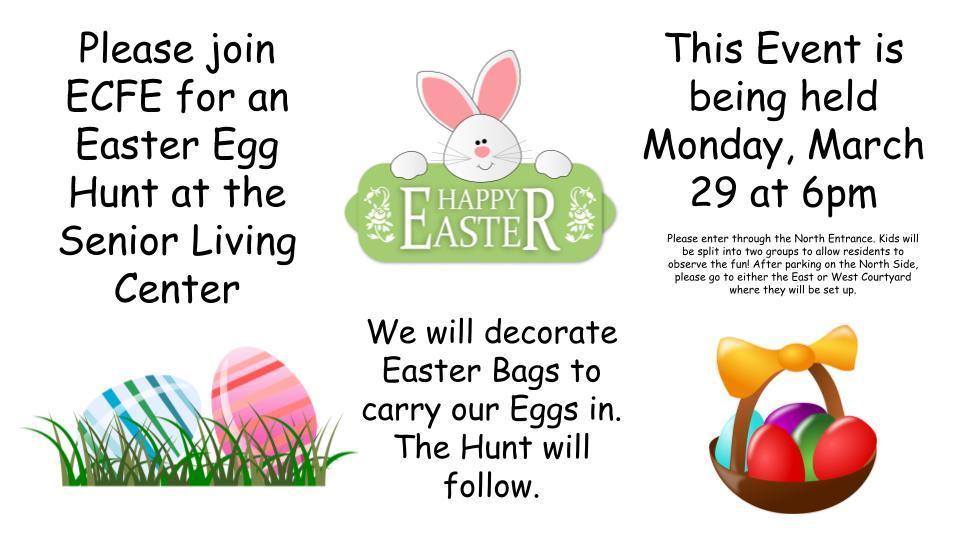 Lucky the Leprechaun visited an ELC classroom today leaving the class a St. Patrick's Day message! Despite a class gift of "gold," Lucky left the students with tricks to behold!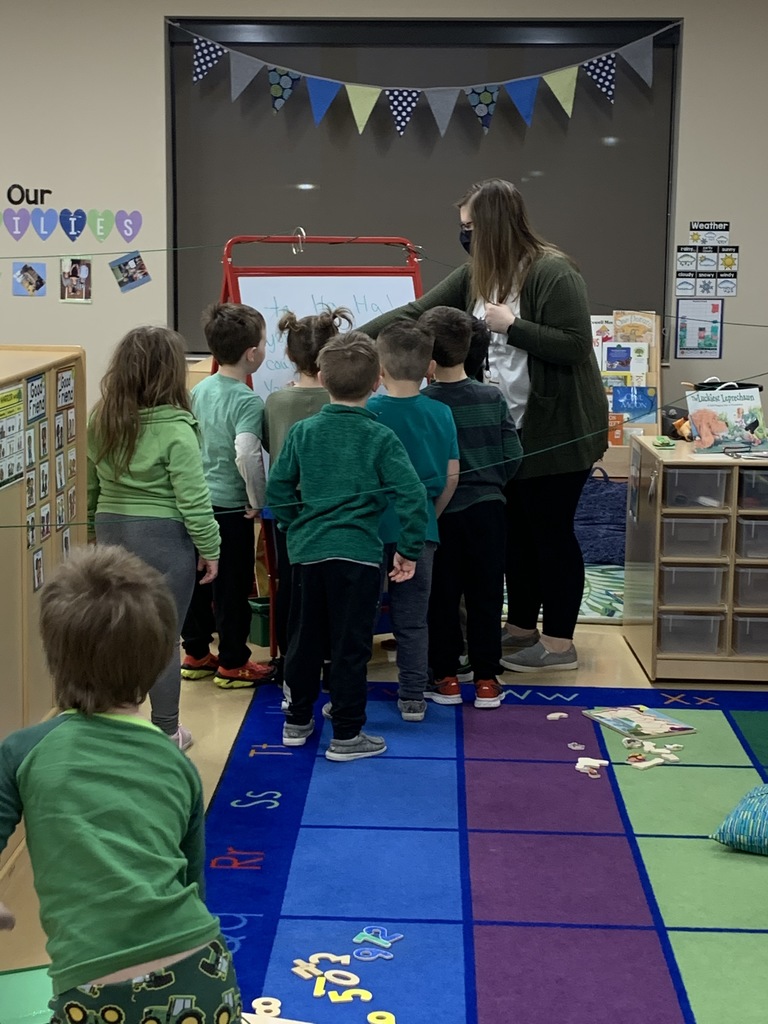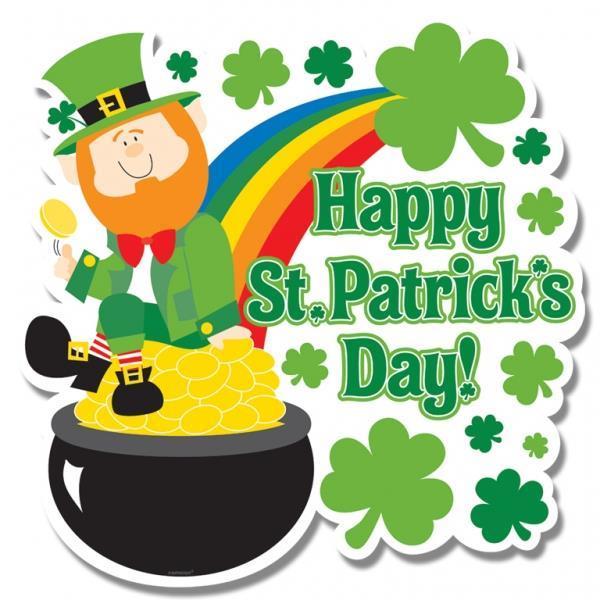 March 2021 ECFE Calendar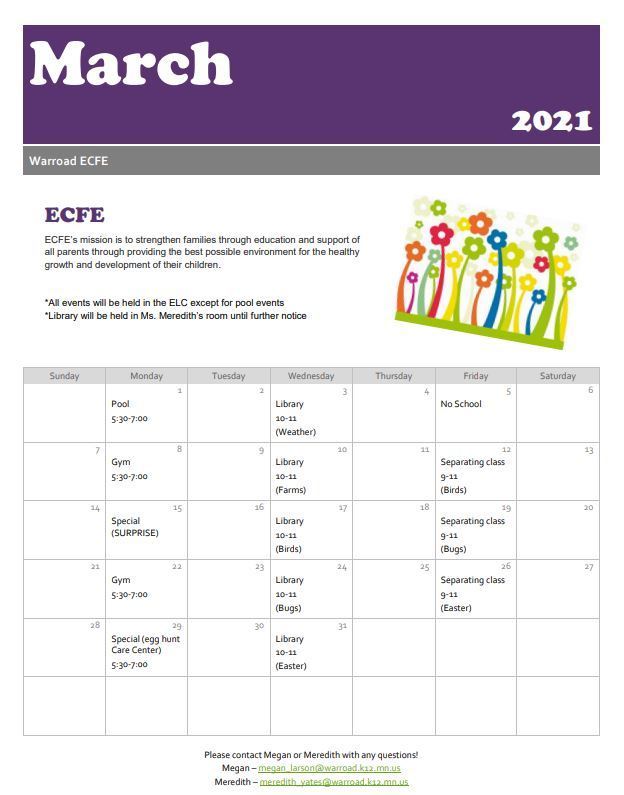 February 21-27, 2021 is proclaimed School Bus Driver Appreciation Week in the State of Minnesota. A huge THANK YOU to the Transportation staff that provide safe rides to the students of Warroad Public Schools!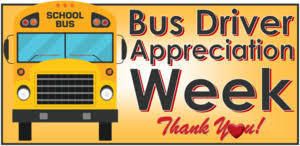 February 22nd through February 26th is Minnesota School Board Recognition Week. Thanks to the hard work of our school board members, our children are preparing for a bright future. Thank a school board member today!

It's Frosty Dress Up Week!

InVEST in learning & reading! Wear a vest on Thursday, February 18th!

Music Exploration is the February ECFE Special Event! Join us Monday, February 22, 2021, at 5:30pm in the Early Learners' Center Sunroom.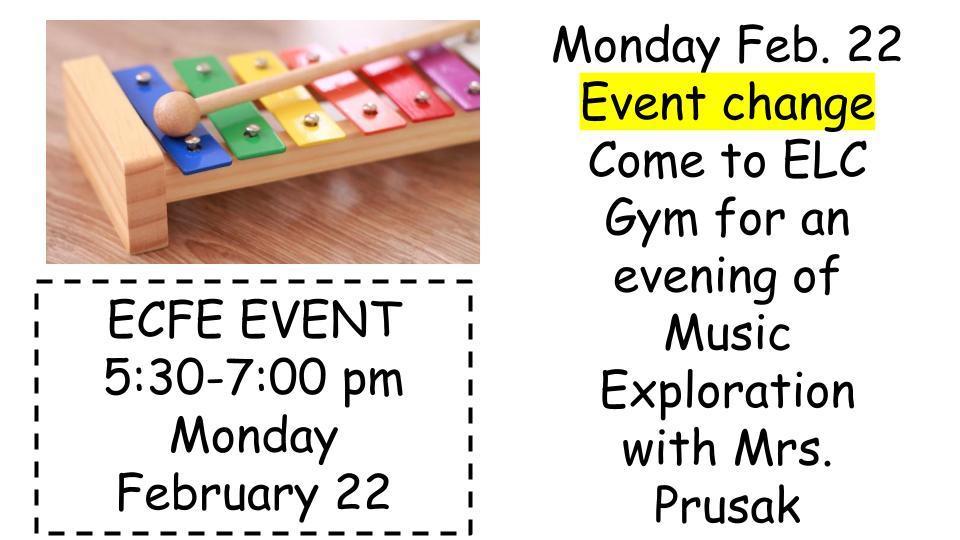 Wear jeans to school on Thursday, February 11th, and be an I Love to Read month "jean-ious!"


Tuesday, February 9th, is Read a Shirt Day! Elementary and ELC students are reminded to wear shirts with words to school!

Join us for February ECFE activities!

Join ECFE at Allison Park for the Sledding Event this evening at 6 p.m.

ECFE events and classes resume Monday, January 4th! Families are invited to attend Monday evening events, Wednesday Storytime at 10 a.m. in the Early Learners' Center, and Friday morning Parent/Child class at 9 a.m. in the Early Learners' Center.


ECFE is hosting a Sledding Event for families of children ages Birth - 5 years on Monday, January 4th! Come join the family fun!

Please find the Return to School Communication provided by Mrs. Comstock and Mr. Abernathy in the link below.
https://5il.co/o8bk