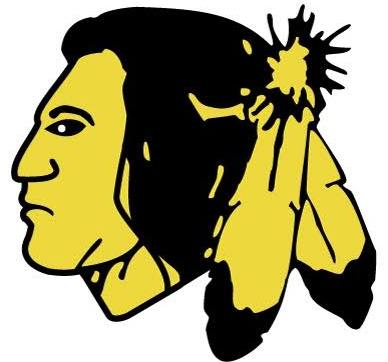 Warroad Public Schools
2020-2021 Testing Schedule
DECEMBER
National ACT (Warroad) - December 12th (Register by 11/20)
JANUARY
PSAT (Pre-Registration) - January 26th
FEBRUARY
National ACT (Warroad) - February 6th (Register by 01/15)
1st Grade ACCESS ELL - February 8th, 9th
2nd Grade ACCESS ELL - February 11th, 12th
3rd Grade ACCESS ELL - February 15th, 16th
4th Grade ACCESS ELL - February 18th, 19th
MARCH
3rd Grade MTAS - March 8th, 9th, 10th, 11th, 12th
4th Grade MTAS - March 8th, 9th, 10th, 11th, 12th
7th Grade ACCESS ELL - March 9th
10th Grade MCA Science - March 9th, 10th
8th Grade ACCESS ELL - March 10th
9th Grade ACCESS ELL - March 11th
10th Grade ACCESS ELL - March 12th
10th Grade MCA Reading - March 16th, 17th
11th Grade ACCESS ELL - March 17th
12th Grade ACCESS ELL - March 18th
District ACT* (Juniors) - March 30th
APRIL
District ACT* (Juniors) Make-Up - April 13th
7th Grade MTAS - April 13th, 14th, 15th
8th Grade MTAS - April 13th, 14th, 15th
10th Grade MTAS - April 13th, 14th, 15th
11th Grade MTAS - April 13th, 14th, 15th
7th Grade MCA Math - April 13th, 15th
8th Grade MCA Math - April 13th, 15th
3rd Grade MCA Reading - April 19th, 20th, 21st, 22nd, 23rd
4th Grade MCA Reading - April 19th, 20th, 21st, 22nd, 23rd
5th Grade MCA Reading - April 19th, 20th, 21st, 22nd, 23rd
6th Grade MCA Reading - April 19th, 20th, 21st, 22nd, 23rd
11th Grade MCA Math - April 22nd, 23rd
7th Grade MCA Reading - April 26th, 27th
8th Grade MCA Reading - April 26th, 27th
3rd Grade MCA Math - April 26th, 27th, 28th, 29th
4th Grade MCA Math - April 26th, 27th, 28th, 29th
5th Grade MCA Math - April 27th, 28th, 29th
6th Grade MCA Math - April 27th, 28th, 29th
Distance Learners - April 21, 28th
MAY
5th Grade MCA Science - May 3rd, 4th, 5th, 6th, 7th
8th Grade MCA Science - May 4th, 5th, 6th
Distance Learners - May 5
* The optional assessment of the District offered ACT is mandated by the State of Minnesota. The Warroad School District has approved the fee to be waived for ALL Warroad enrolled students who elect to take the District offered exam. Students may qualify for this option one time in their high school career. It is highly recommended this be taken in their 11th grade year.
The purpose of the Minnesota Assessment System:
1. To measure achievement towards meeting the Minnesota Academic Standards (for the standards based accountability assessments) and to measure progress towards meeting the WIDA English Language Development Standards (for English language proficiency accountability assessments).
2. To measure the academic progress of students over time.
3. To provide Minnesota graduates information related to career and college readiness.
MCA Requirement Source: Federal Statute