New fitness class starting on Monday, June 13th at 5:30pm-6:20pm in the high school fitness room.

The indoor pool will be closed on Friday, April 15th. The pool will be open on Saturday, April 16 and Monday, April 18th.

BE THE VOICE - Tuesday, April 26, 2022 at 5:30pm-8:30pm at the Gardens Arena.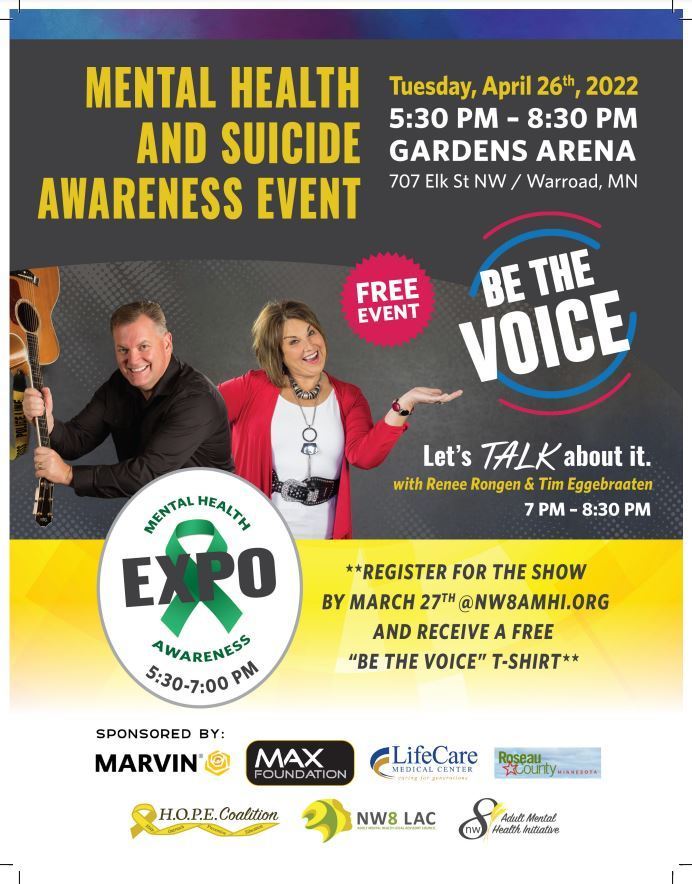 Jersey Night this Friday, 2/4/22!! GBB vs Bagley - Varsity @ 5:30pm in the HS gym and JV @ 7:30pm in the elementary gym. BBB vs Crookston - JV @ 5:30pm in the elementary gym and Varsity @ 7:30pm in the HS gym. It is also senior night for our boys, come out and cheer loud for all of our teams!! GOOO WARRIORS!! 🏀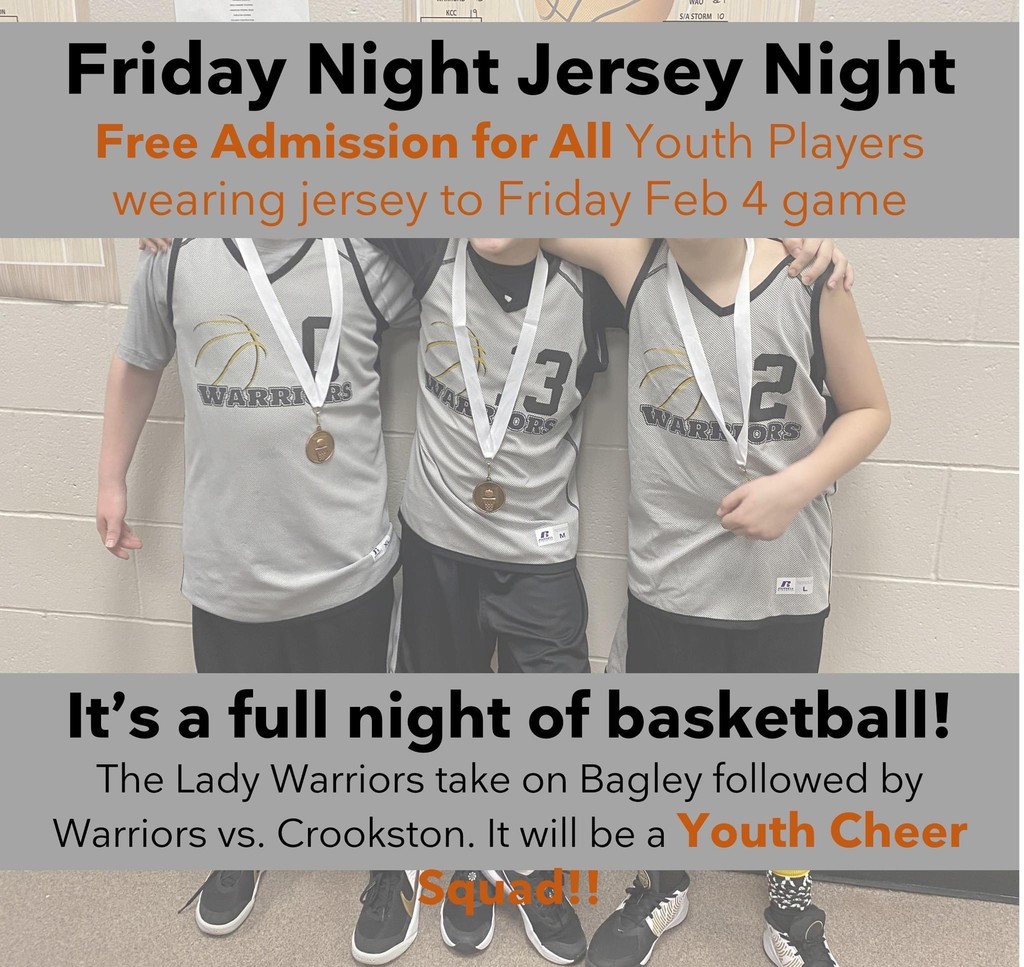 Open volleyball has been canceled for tonight.

The pool and weight room will be closed today, 1/19/2022.

Kid Kare and Wee Warriors will be closed today, 1/19/2022.


JO Volleyball will start next Monday, Jan. 10th at 7:30pm-8:30pm. There will be no practice tonight or this Wednesday, January 5th.

Merriman's Basketball Camp for 1st and 2nd grade girls: December 30th, January 3rd, 6th, & 10th at 6:00 pm-7:30 pm in the elementary west gym. Come out, learn the fundamentals of basketball and let's have some fun!🏀🏀🏀

**New Class Alert-- PICKLEBALL! Have you ever wanted to learn to play pickleball? First off, what exactly is pickleball? It is a cross between badminton, tennis and ping pong. It can be played in a gym, on a tennis court or in a yard. It is a fun game for ages 10 to 100. You don't have to be very athletic to play. Class will start on January 9th at 3pm-5pm in the elementary gym. If you are ready to get off the couch and come for an afternoon of fun, sign up for Intro to Pickleball online at:
http://warroadpayments.registryinsight.com/

Grab your sleds and meet us at Alison Park!! ❄❄❄

The swimming pool and weight room will be closed on Thanksgiving Day and Friday, November 26th. Normal hours will resume on Saturday, November 27th.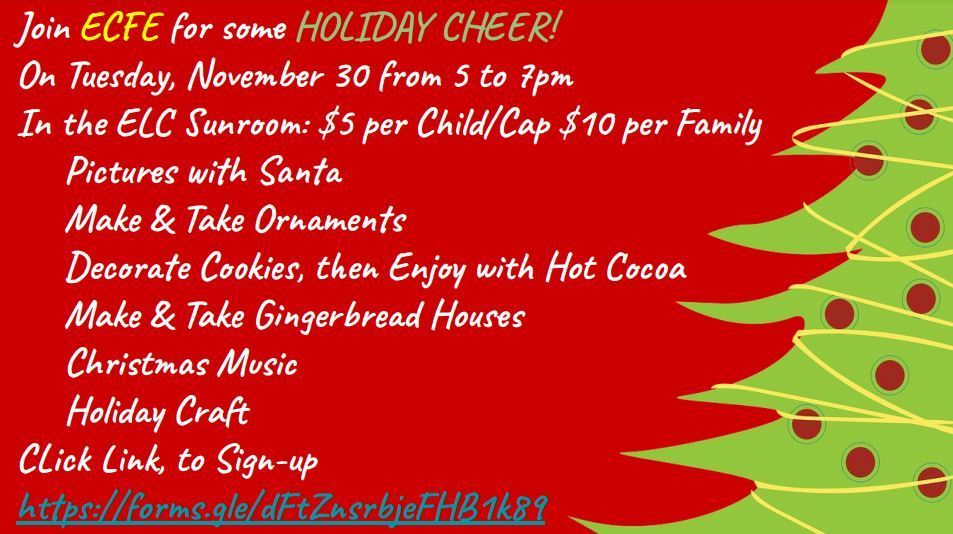 Warroad Schools will operate under a 2 hour delay today, Friday, November 12, 2021 due to the inclement weather. There will be no Early Childhood Family Education class.

*** ANNOUNCEMENT- The Youth Basketball Registration tonight has been rescheduled to Monday, November 15, 2021 at 6:30pm in the high school commons. 🏀🏀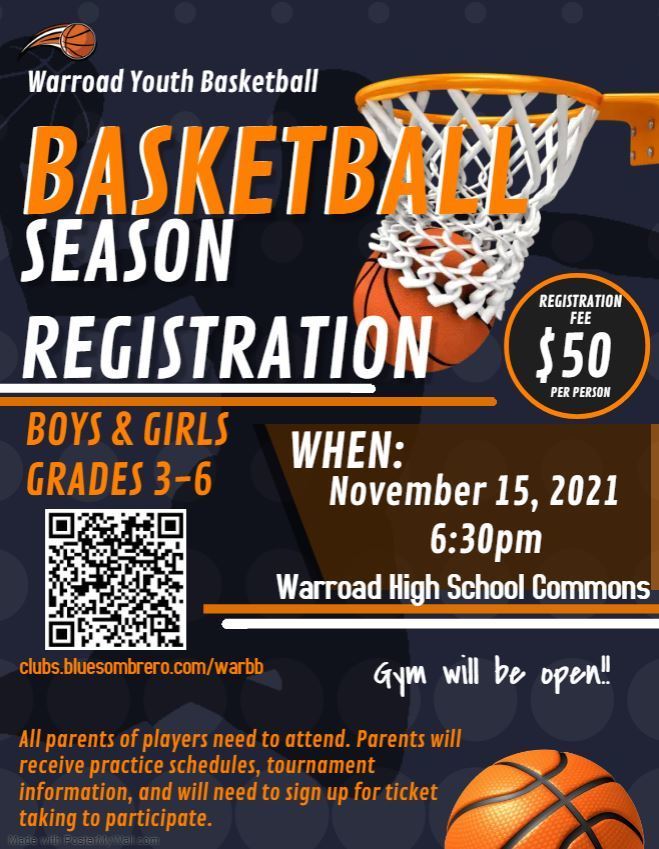 Youth Basketball Season is here!! Get registered! 🏀🏀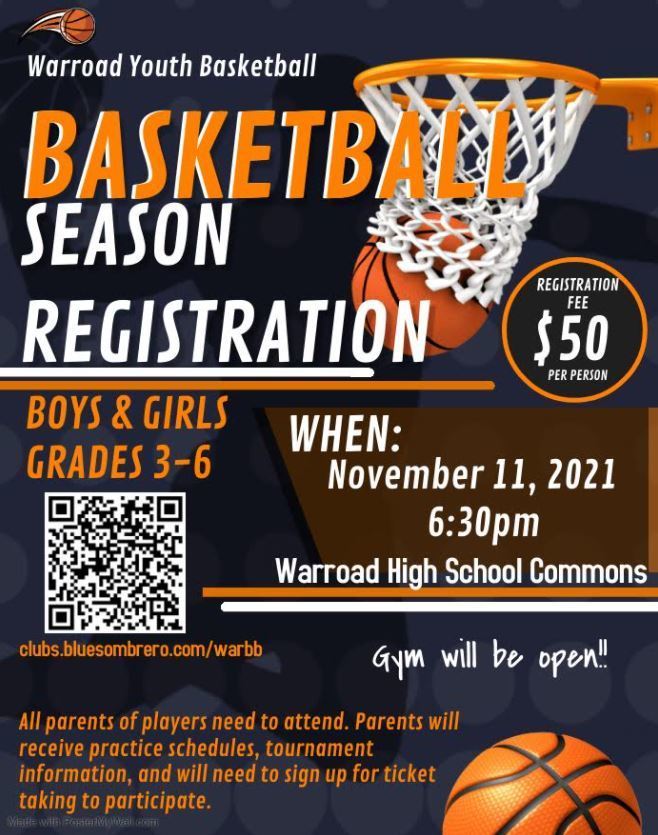 "Museum Masterpieces" Piano Recital

Upcoming Recitals