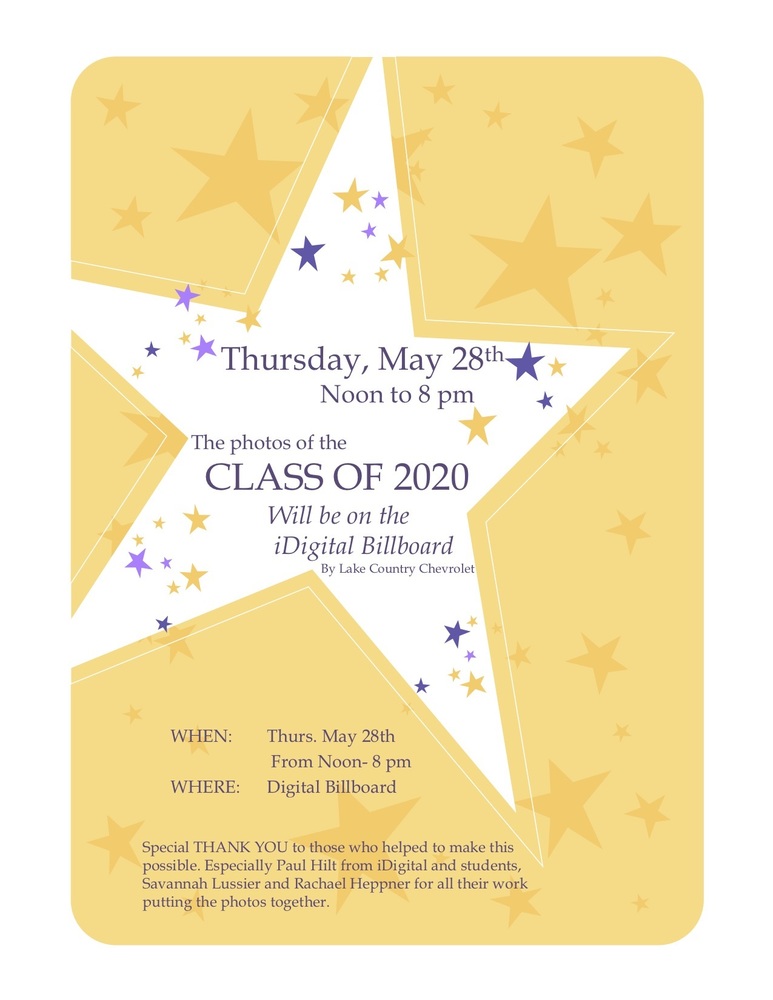 Class of 2020 to be on Digital Billboard!
Melanie Schreiner
Wednesday, May 27, 2020
Tomorrow, Thursday, May 28th from
Noon - 8pm
The Class of 2020 Senior photos and some baby pictures will be scrolling (alphabetically) on the digital billboard in town by Lake Country Chevrolet.
Special THANK YOU to Paul Hilt from iDigital as well as Savannah Lussier and Rachael Heppner for making this possible.