Celebrate Staff Success!
Shawn Yates
Wednesday, October 16, 2019
Warroad Schools has great people who care about kids! We all have unique gifts that we bring to the table as Teachers, Paraprofessionals, Bus Drivers, Custodians, Culinary Staff, and Secretaries. Throughout this year we are going to celebrate the successes of our staff with a new addition - the Hero Hat! Check in each week to see the new individual that gets to proudly display the hat and congratulate them for the work they do for our students!
October 23, 2019

ROSIE RYGH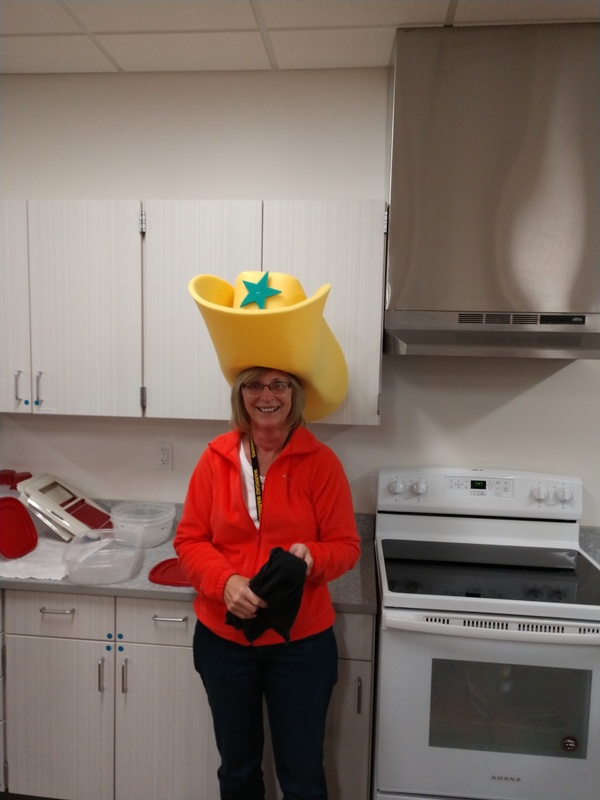 Rosie Rygh was nominated because, "She is always smiling, encouraging others, and pleasant to be around...her positivity never wavers!"
Congratulations to Rosie and many thanks for putting kids first!
October 30, 2019

Brandon Barker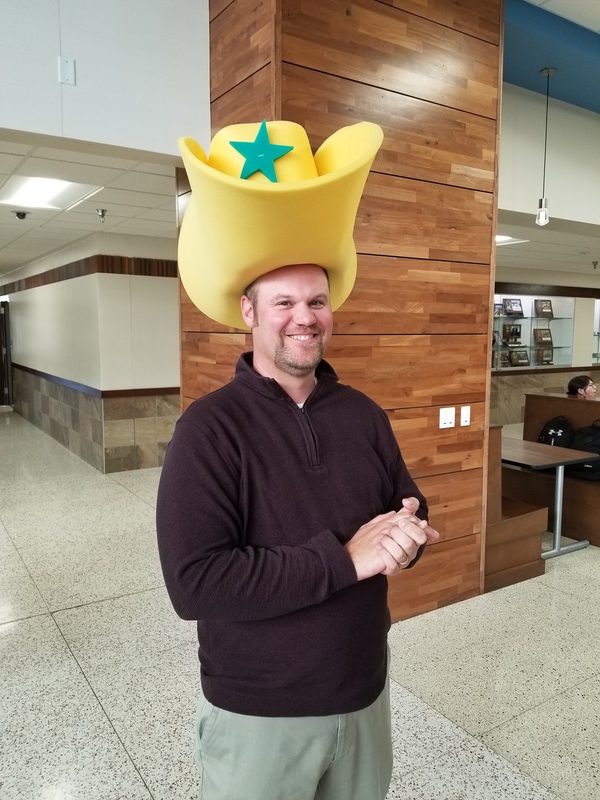 Mr. Barker received nominations based on his Respect of Students. "Brandon embraced personalized learning in his Honor's Biology class and encouraged students to present on their 3D cells using any presentation style they wanted. Students had fun with presenting through a variety of methods including writing a song about their cell!" Also, "As a lunch monitor Mr. Barker demonstrates care and respect for individual students, even when they act out. Rather than yell across the room he will sit and speak with the student to get to the root of the issue, showing respect to the individual and helping work through the situation rather than compounding behaviors."
Thank you Mr. Barker for your care, compassion, and dedication to our Warroad students!
November 6, 2019

Jeri Christofferson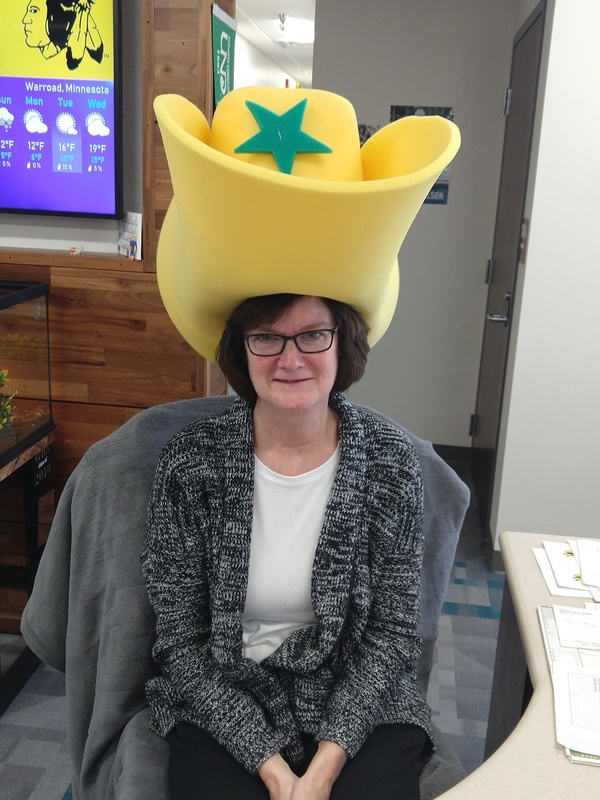 Jeri was nominated because: "Jeri makes connections with students in a quiet, subtle way. In times when situations could turn 'heated' or may be amplified with emotion, Jeri is able to quietly swoop in and talk with the student. Making connections where they are at and then challenging them to step up to the plate and get the job done. She truly cares for the students who are often overlooked or 'given up' on. She encourages them that tomorrow is another day and that they really do matter to her. Whether it is a quiet talk in the corner of her desk or a Gatorade or bag of fire Cheetos, the students know she believes in them."
Congratulations Jeri and thanks for your quiet leadership in making a difference in the lives of students!
November 13, 2019

Elijah Beaudine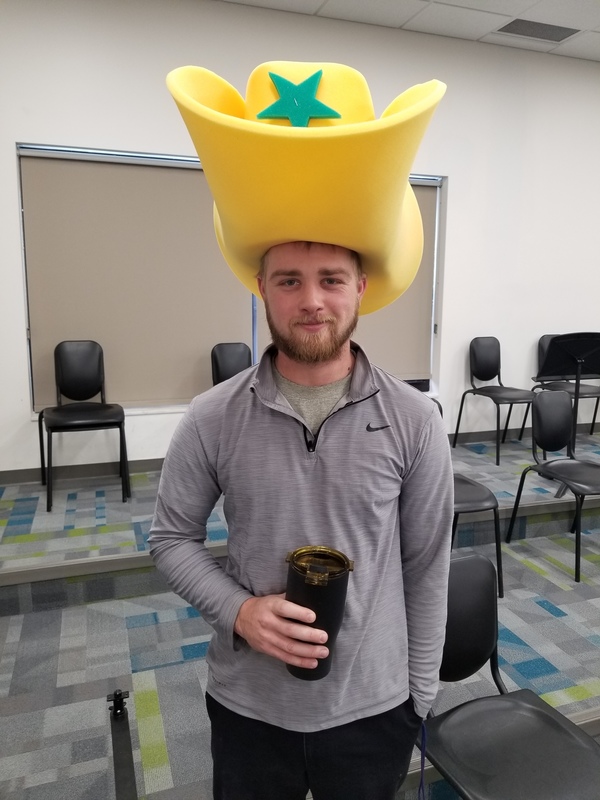 Elijah was nominated multiple times regarding his donation of personal time to prepare and provide an engaging activity for his students. From his nominations:
"This young man loves hanging out with his students so much, he gives up his Sunday and has pumpkins, treats, and a place for kids to hang out. I found this to be an amazing opportunity for my kids and know that it takes a special person to organize an event like this on their day off! He is a HUGE asset to our district!"
"He went above and beyond planning a fun afternoon for the band kids. My daughter was so excited to attend, had a blast while there, took pictures, and talked about it all evening. This is the first "fun" thing a teacher has planned for her other than her involvement in sports and student council- and on a Sunday! It was fun for her to just show up and have lots of fun."

"Amazing bonding with students....Sunday of all days! The time spent with them and allowing them to be with each other on his day off speaks volumes."
November 20, 2019
Samantha Meeks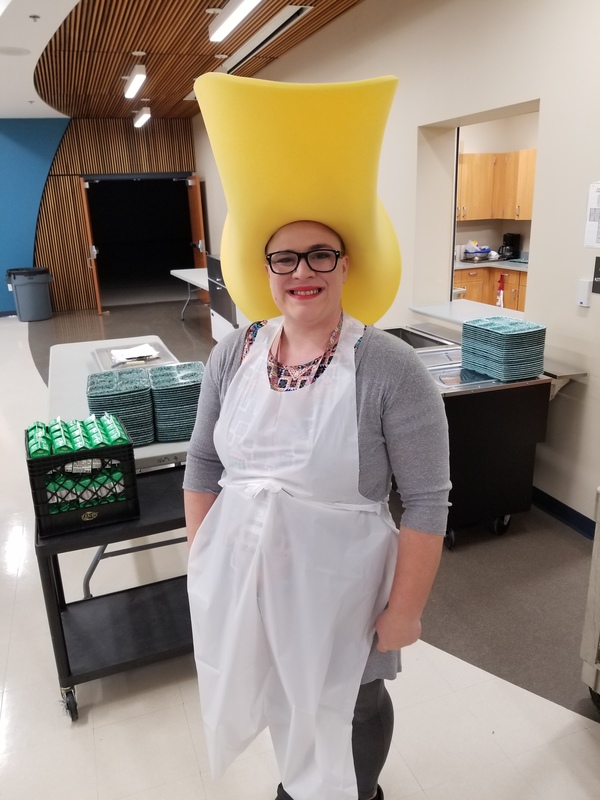 Samantha was nominated because,
"I have observed her interacting with the students always in a positive way, and one time in particular, she had a short conversation with a little girl reinforcing her good behavior in school with encouraging comments and complimented her on how well she was doing. I could tell that she made this little girl feel proud and made her want to have better behavior the rest of the day. Sam also accepted the challenge of a new breakfast routine this year with a positive outlook. She does her best to do her job with a smile in any situation."
Congratulations Sam! Thanks for all you do for our young learners!
November 25, 2019
Heidi Schaum

Heidi was nominated because,
'She is an inspiration to educators at all levels. She is willing to try new things and has an incredible level of insight into the needs of each student in her classroom. She is willing to be vulnerable and humble in her profession has been heard telling her students "I don't know this either, we're going to learn it together." Heidi treats her students with respect and respects their need for movement and flexibility in their space while still having high expectations of their learning practice.'
Congratulations Heidi! Thanks for all you do for our students!
December 4, 2019
Louie Carpenter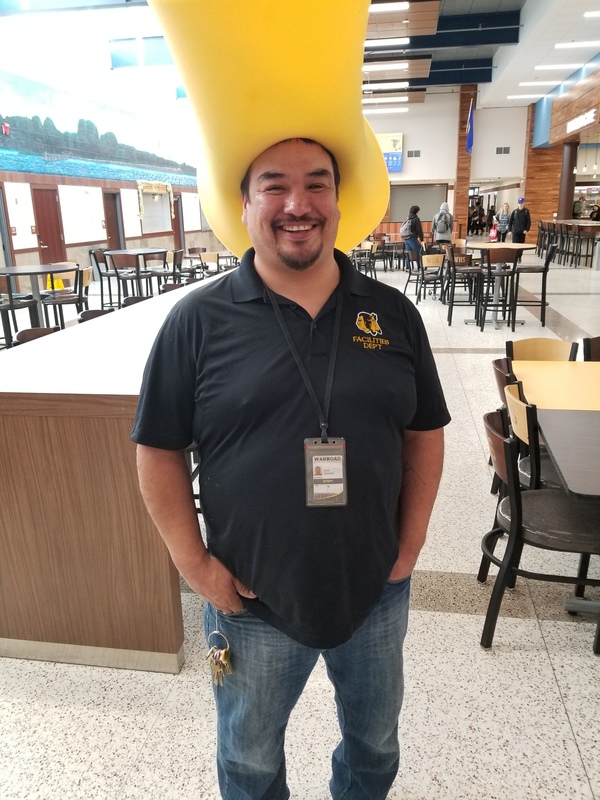 Louie was nominated because,
"Louie does a great job without any fanfare or accolades. He is always in a great mood and if he is asked to help with something he will be sure it is taken care of and finished. Sometimes in the workforce we forget to thank the people that do the everyday jobs that we take for granted. Thank you Louie for just being YOU and doing a great job!"
Congratulations Louie! Thank you for all you do for Warroad Public Schools!
December 12, 2019

Jen Rose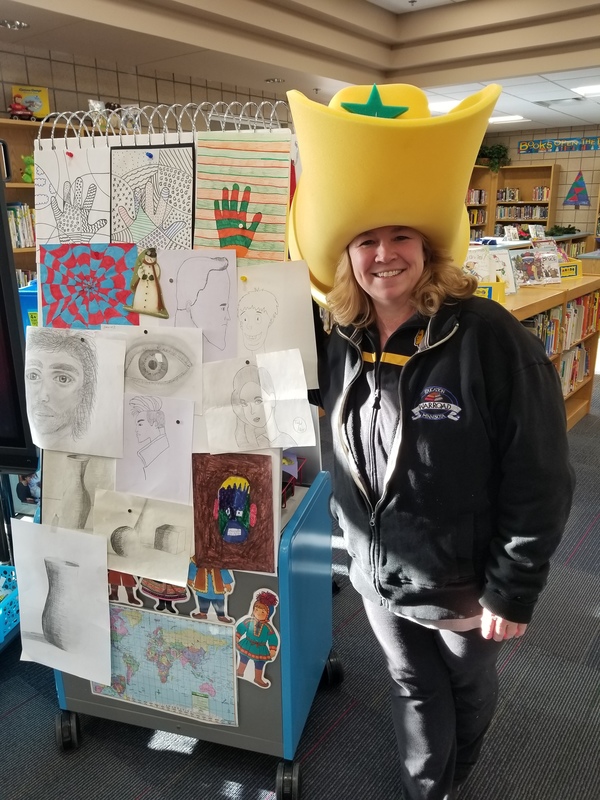 Jen was nominated because,
"Jen has taken on the role of Allied Arts teacher for the ES with enthusiasm. She has embraced the challenge of adding this new special to the students' schedules, incorporating both technology and art in a way that give students the opportunity to explore non-traditional facets of their strengths and abilities. Jen shows a deep understanding of what engages and connects with her students. Her energy for high quality education is always at top notch and her students are seen responding to her on a daily basis."
Great job Jen! Thanks for all you do for our children!
January 8, 2020

Kari Rachuy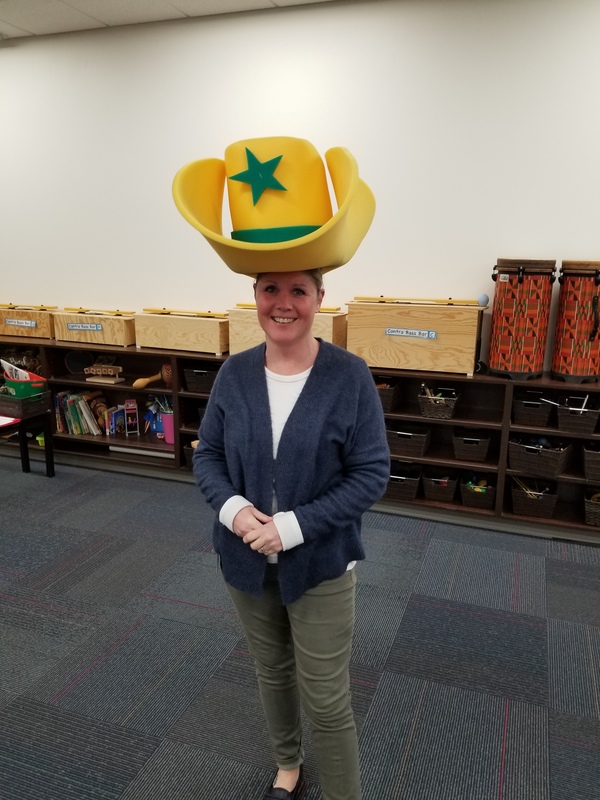 Kari was nominated because,
Of "her devotion to trying endless interventions for students with needs" and because, "she has done an outstanding job implementing behavior management strategies in her classroom. She has sought out support and taken initiative to implement programming ideas. She is working hard to support her students and meet them where they are at."
Congratulations Kari, and thanks for all that you do for our students!
January 22, 2020
Natasha Lasser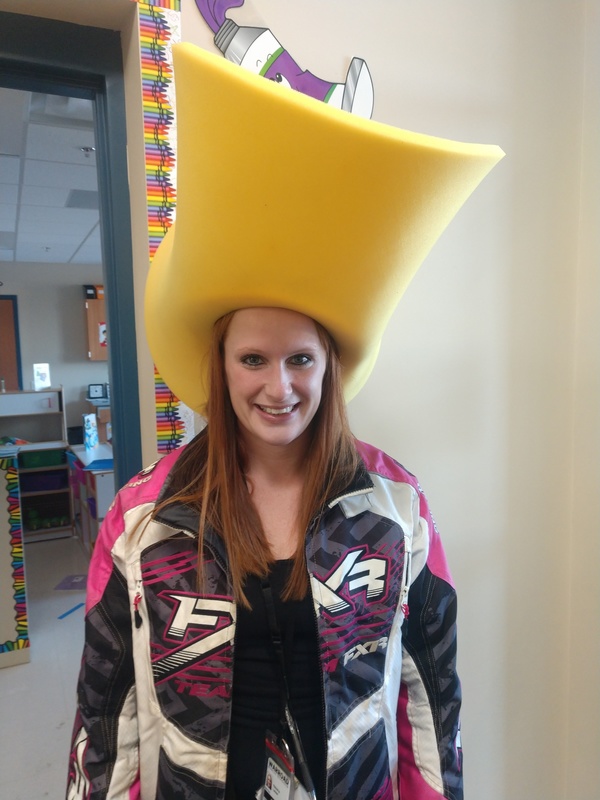 Natasha was nominated because,
"Natasha has a positive attitude and is always looking to do what is best for her student, even when it can be difficult. She has shown that she is patient, kind, and will advocate for her student to ensure that needs are not only being met, but the child is excelling where possible!"
Congratulations Natasha, and thanks for all you do!
January 29, 2020

Tracy Pieper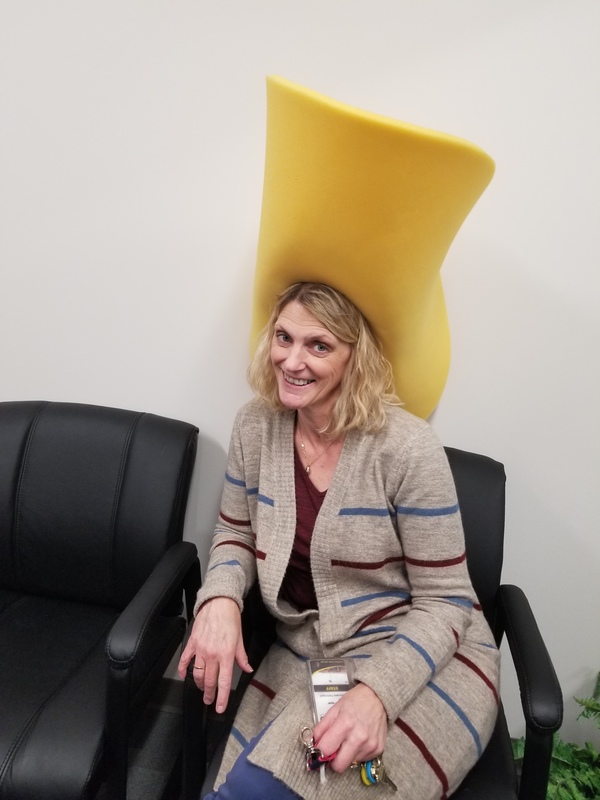 Tracy was nominated because,

"Tracy has done wonderful being the only in-house speech pathologist in the district. She relates to the kids and gets to know their interests and what motivates them. Tracy is always there to answer questions for her coworkers. Tracy is a huge asset to our school."
Congratulations Tracy, and thanks for consistently going over and above to meet the needs of our students!
February 13, 2020

Jana Berry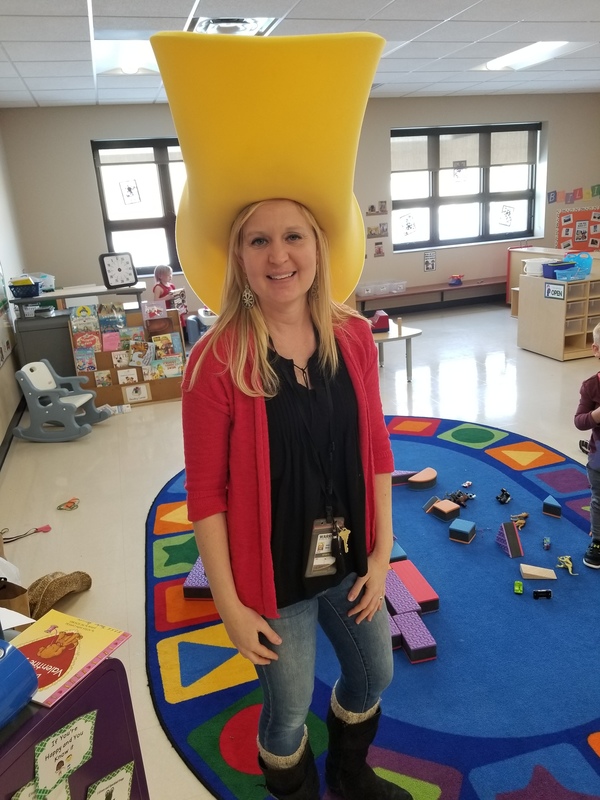 Jana was nominated because,
"Jana was absolutely made to teach three year olds!! She is amazing in this position! She is so positive and has an incredible rapport with her students. She makes EVERY student in her classroom feel special and important! She is so engaging and absolutely wonderful with her preschoolers. She has a way of connecting with each student and making them fee so special. Preschool is the first impression kids will have of school and she makes it one they will never forget!"
Congratulations Jana, and thanks for all you do to make these first moments special for our children!
February 26, 2020

Bounlong Ounchith
Bounlong was nominated because,
"Bounlong is an excellent paraprofessional and I love having her in my classroom! She is always willing to help out however she is needed. I don't think I have every heard her say one negative or critical thing. She always sees the best in everything. The kids love and respect her too! You won't find a more positive, caring and kind person. The best part....she makes the most delicious sticky rice and shares with the elementary staff. Yum! I know the elementary would be lost without her!
Congratulations Bounlong, and thanks for all you do to support both students and staff!